A clean, organized database allows you to operate more efficiently. With accurate contact information, streamlined lists, and no duplicate records, not only do you save time and money, you also build stronger relationships with your most loyal supporters.
Identify and remove inactive contacts
Monitor missing information with dynamic lists
Search and merge duplicate records
Standardize data entry
Deactivate users who should no longer have access to your database
Does data clean up feel daunting? Eleo is here to help! Check out our packages below and pick a cleaning support service that fits your needs.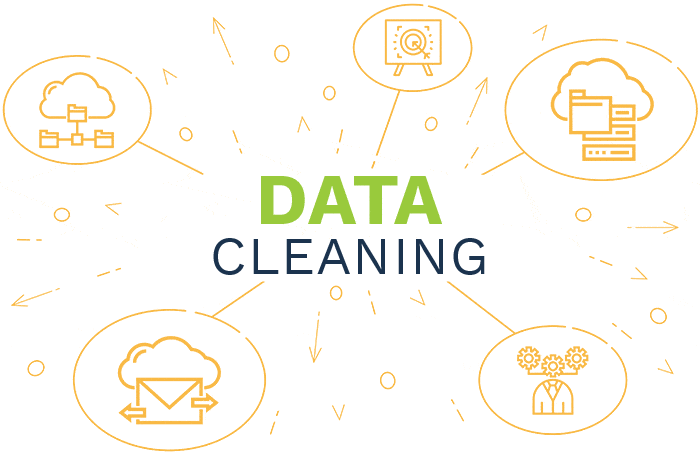 Data Cleaning Options for Every Budget
PACKAGE A
Duplicate Check
Eleo Support team identifies duplicate records in your database. Duplicates are sent to your nonprofit in a comprehensive spreadsheet.
$29 per 500 contacts in your database
Order Now
PACKAGE B
Duplicate Check + Contact Merge
Part 1: Eleo Support Team creates a comprehensive spreadsheet of your duplicate records.
$29 per 500 contacts in your database
Part 2: After nonprofit review and approval, Eleo Support Team merges/fixes each duplicate record.
$29 per 50 duplicate records
Order Now
PACKAGE C
Uncover Missing Information
The Eleo Support Team creates dynamic lists of your missing donor information. Ex) Missing Last Name, Missing Email, Missing Mailing Address, etc.
Nonprofit determines which missing information you'd like to uncover.
The dynamic lists remain within your Lists Module, where they will update continuously for your future use.
$15 per list
Order Now
PACKAGE D
Bulk Data Updates & Removals
The Eleo Support Team handles your NP's bulk update/removal needs.
Ex) Delete Gifts in bulk, Delete Contacts in bulk, Change Gift Tags in Bulk, Assign Donors in Bulk, etc.
$29 per update or removal
Order Now