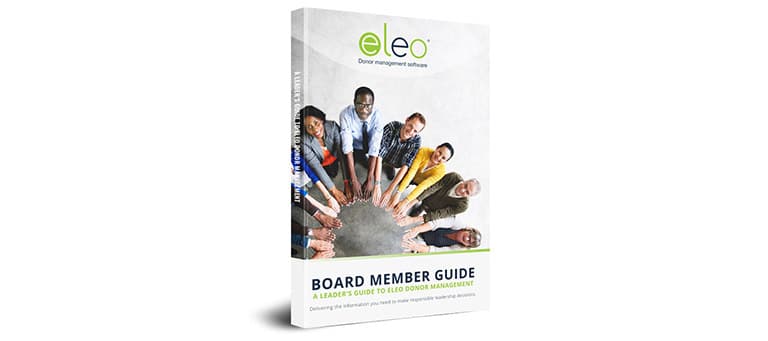 Are you ready to share new ideas and information with your nonprofit board on fundraising technology?  Eleo's Board Member Guide can help focus the conversation and outline the right information to encourage the adoption of fundraising and donor management tools.  Change and evolution can be daunting to some, but when armed with the right tools, you can make a great case for implementing software like Eleo's at your nonprofit.
Organize Data: Centralize all donor, volunteer and contact information.
Save Time: Streamline team efforts with technology that automates and organizes.
Save Money: Easy to use technology starting at $39.
Uncover Opportunity:  Get a better understanding of your fundraising efforts with robust reporting, financial analysis and even donor research.
Download Now
Please do not provide generic emails such as info@, admin@, etc.