JACKPOT
This promotion has ended.
What does Eleo's Fundraising, Donor Management and nonprofit CRM include?
Features
Donor Database & Contact Management (CRM)
Gift Entry, Tracking & Acknowledgements
Web Forms & Donation Pages
Mailings & Communications
Event Management
Membership , Volunteer & Grant Management
Data Security & Back Up
And Much More…
Added Benefits
Free Live Phone & Email Support
Onboarding & Data Migration
One-on-One Trainings
Learning Library
Bimonthly Webinars
Nonprofit Resources
eNewsletter
Consultant Community
Live phone and email support, so you get solutions quickly.
No contracts. Eleo is a monthly subscription.
Unlimited users. Set up as many as you need.
Free data migration by an Eleo Support Specialist.
Starts at just $39/month – all features included.
Eleo is independently owned, so we only answer to our clients.
Compare Eleo to Other Nonprofit Donor Management Software
Scores are based off the reviews from actual users.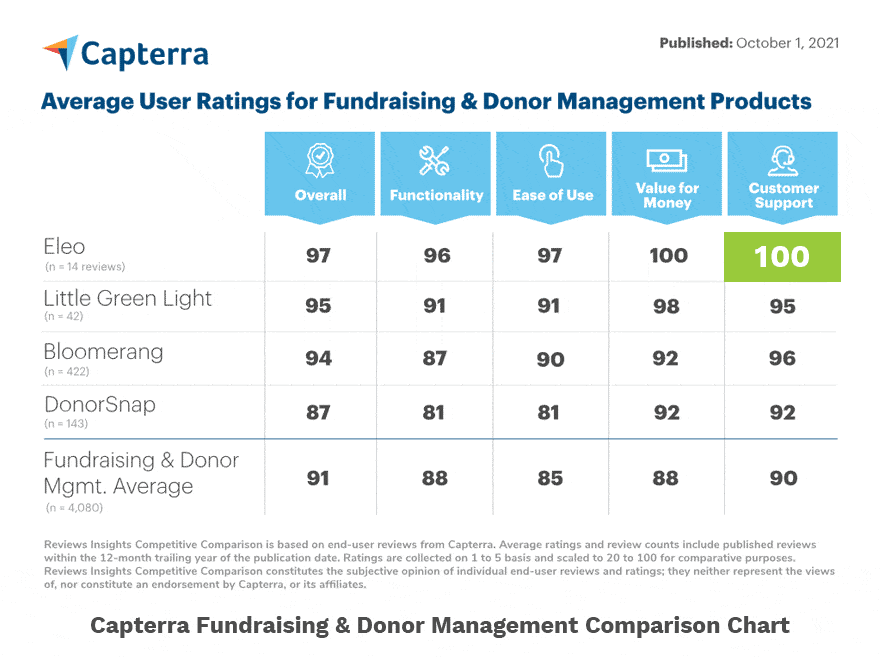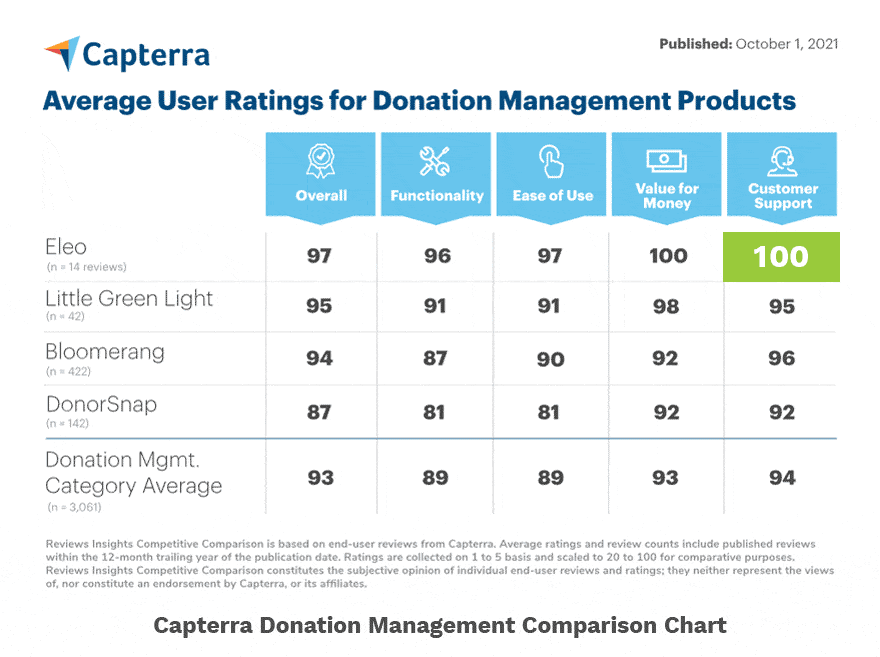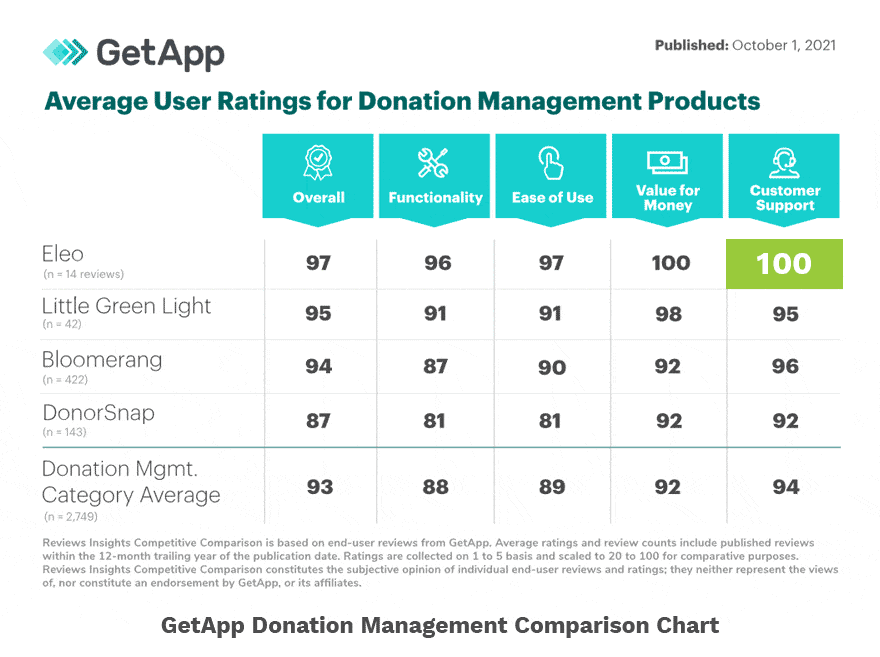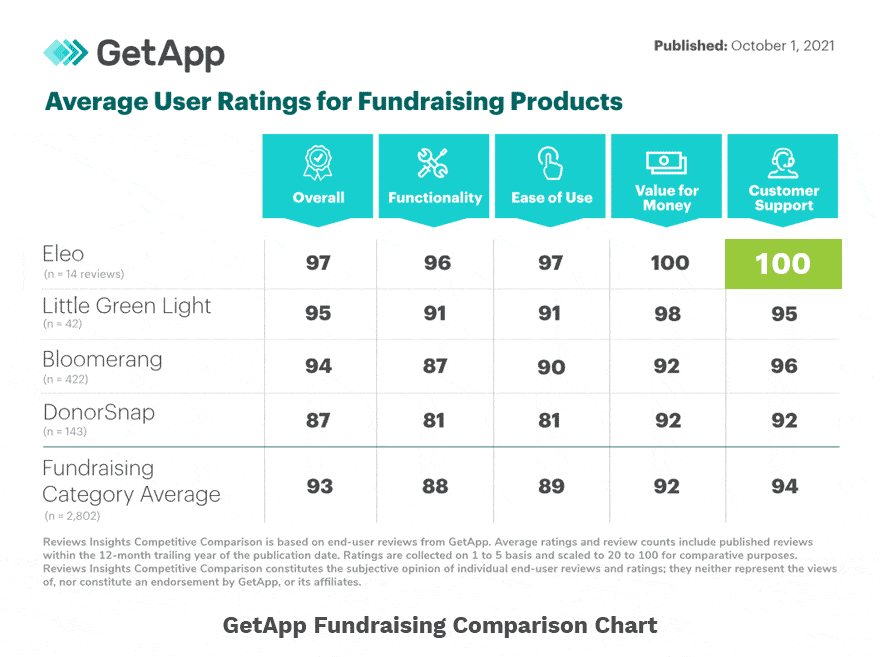 Stressed by the idea of moving your data?
Don't be. We make it easy!
Your Eleo Support Specialist will help export your donor data and migrate it into your Eleo Database. We will have you up and running quickly and stress free. Call us at 1-844-676-3536.
"We are officially in the process of moving to Eleo…and are very excited about the prospects! Thank you and your team for being so quick, supportive, helpful and friendly during this process! Your team is really impressing the socks off of me and making this mess of a process that we are leaving behind as painless as possible…you have no idea how grateful I am for that. We've gone from a very frustrating and exasperating experience to a very bright and happy new partnership!" 
Bill Grennell
Executive Director, The Literacy Council
Integrations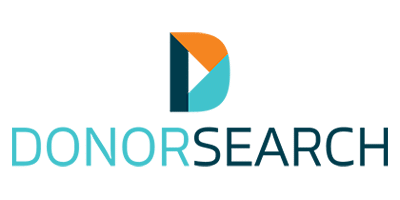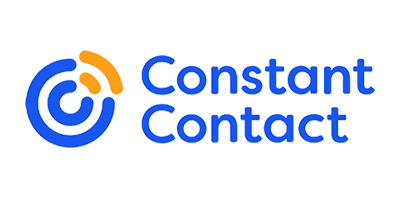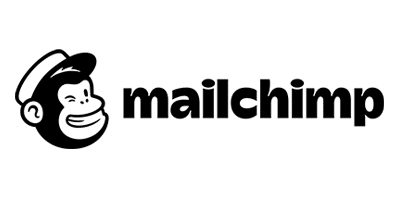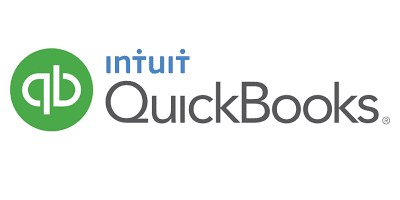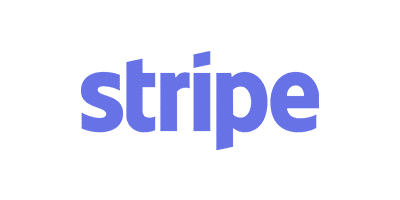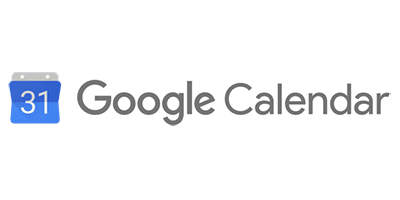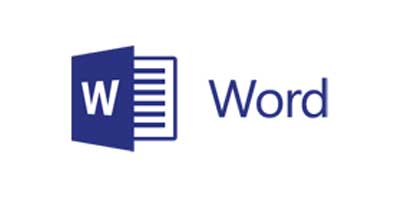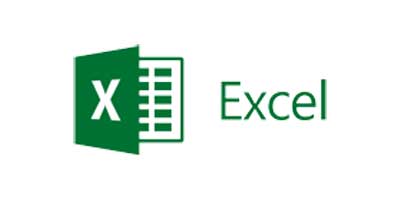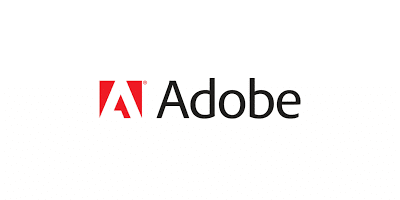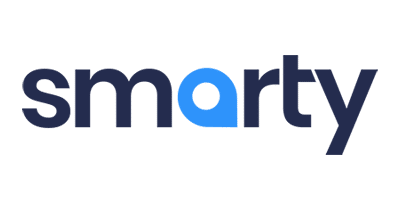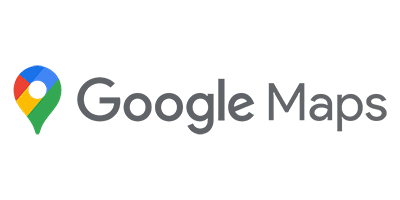 Clients Share What They Really Think About Eleo
Jodi Kusturin PT, DPT

Director, Equestrian Zone Pediatric Therapy

"We as non-profits can't afford NOT to have Eleo! The return on investment pays for itself and will grow your organization!"
Cara Pavia

Dev Coordinator, Community Access Unlimited

"We've had a great experience working with the Eleo team. We're able to train our staff to use the software with ease. The software is comprehensive and affordable making it an easy choice to switch from our prior system."
Janet Weisberg

Executive Director, Hold Your Horses

"Using Eleo has helped immeasurably with our fundraising efforts and we really appreciate all of the excellent customer support."
Tara B. Kelly

Executive Director, The First Tee

"We started using Eleo last year and are thrilled! Eleo is user-friendly and flexible to tailor to organizational needs. The technical support I receive from the team at Eleo is excellent - much better than many of the larger database products I've used. Set up is easy and customizing is a snap. I highly recommend Eleo!"
Erin Phillips

CEO, Solace Theatre

"Affordable, Flexible, and Friendly! If I could give more than five stars, I would! Customer support are so kind on the phone and in email; even when I am frazzled, they are quick to help me. We use Eleo for donor management, fundraising registration and fundraising management. All have been a lifesaver! Eleo made sending receipts, end of year statements, and thank yous a breeze and keeps me on track with our donors. Plus, it's a great price for our small non-profit!"
Vanessa Carter

Development Coordinator, Boys & Girls Club of Metro Queens

"Eleo has made organizing our special events so much easier than before. The system is easy to use and helps me maintain contact with our supporters. I would totally recommend Eleo to other Clubs."