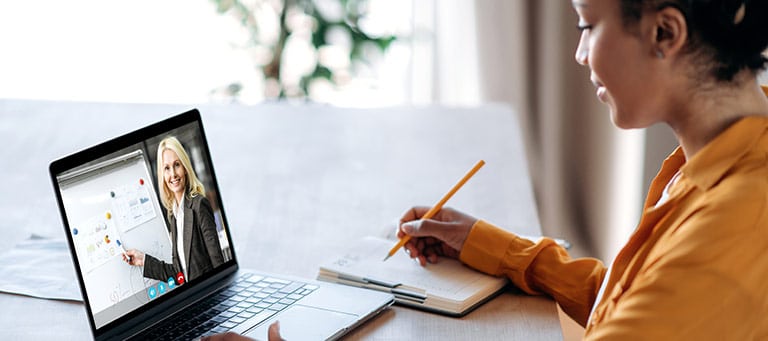 Your organization has made the decision to use a new donor database, maybe for the first time. The process of evaluating and comparing multiple solutions can be stressful and confusing. After all, you can only learn so much from websites and videos.
These resources are valuable tools for narrowing your options to a small group of finalists. At this point, it's time to dive deeper by scheduling a live demo for each solution. You're essentially moving from a general overview to a personalized tour that's customized to your needs and goals.
A live demo can tell you which donor database is the right choice for your small nonprofit. Just keep in mind that most companies only offer one live demo, so you need to take advantage of that opportunity. Here are four ways to get more value from your live demo and make the most informed decision possible.
1) Communicate Your Needs
At the beginning of the call, tell the provider about your must-haves, need-to-haves, challenges, and the features you're most interested in using. Ideally, you'll be dealing with a fundraising expert, not a salesperson, who will ask questions in advance to gain a better understanding of what you hope to accomplish with your new donor database.
If you get the sense that you have to make major changes to your operations to use a provider's software, this could be a red flag. A donor database should offer the flexibility to suit the needs of your small nonprofit rather than forcing you to overhaul your processes to suit the software.
2) Get Your Specific Questions Answered
Although a group demo is helpful, it's difficult to get your questions answered and learn how the solution can address your nonprofit's specific issues. Like we said earlier, a live demo is a personalized tour of a donor database. That means you get the questions most relevant to your nonprofit answered in real-time!
Make a list of questions before the live demo. Think of follow-up questions during the demo. If you're not sure what questions to ask, that's okay! That's one of the reasons why a small nonprofit needs the personalized attention of a live demo.
3) Invite People Who Will Be Doing the Work
Many small nonprofits will include a decision-maker such as a board member or director on a live demo, and there's nothing wrong with that. Just don't forget to invite the people who will actually be using the donor database every day!
These people are probably most qualified to determine whether the solution meets your day-to-day needs. Their feedback and questions will be extremely valuable.
4) Get Under the Hood
Ask to walk through specific modules and features that are important to your organization. See how certain functions work with real-world examples. Explain the way you currently perform certain tasks and find out if there are quicker ways to doing them in the new system.
Instead of being a passive observer during your live demo, get under the hood and find out what the donor database can do for your small nonprofit!
As you dig deeper into the donor database, you'll be able to tell how user friendly the system is and how to find the information you need. Ease of use is essential to getting more people using your donor database to its fullest potential.
Ready for a Personalized Tour?
Choosing a donor database without a live demo would be like buying a house based on the online listing without actually walking through the home. You should be able to see the solution in action!
If you'd like to schedule a live demo of Eleo donor management software and discuss how to make the experience as valuable and informative as possible, contact us today!