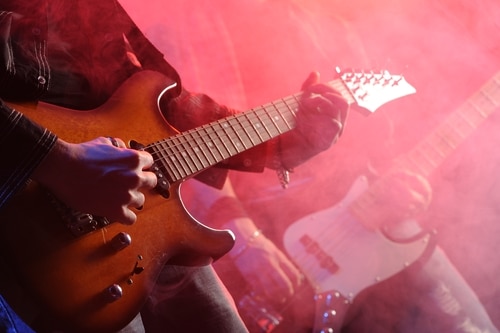 If you're struggling with your fundraising efforts, The Boss is here to help. Bruce Springsteen has always been known for his poetic lyrics, and many of them can be inspirational for those of you who are working hard every day to meet your fundraising goals. Here is a selection of song lyrics that we think will really speak to you.
'You can't start a fire without a spark.' – From 'Dancing in the Dark'
Whatever your organization's mission is, it's going to take many small steps to reach your goals. The end goal can be daunting, but don't get overwhelmed. Just take it one step at a time. Every little bit counts, and every single donor helps make a difference. Your next donor is another spark.
'I spot a little stranger standing across the room, my brain takes a vacation just to give my heart more room.' – From 'Crush on You'
Fundraising for nonprofits means telling your story. You need to retain your current donors while connecting with new ones. With all of the platforms organizations use to reach out to people, the real message is often lost among the marketing jargon. Speak from the heart to get your message across, and stand out from the crowd. Today's donors are flooded with emails and social messages from all types of organizations, so make your message and connection count.
'Every day it just gets harder to live, that dream you're believing in.' – From 'The Promise'
Working for a nonprofit can be extremely hard. We understand. It's crazy. It's hectic. You're probably wearing a lot of hats, doing the work of three, four or five people. But your mission is important, so you just need to make the most of the tools that are available.
'We swore blood brothers against the wind. I'm ready to grow young again' – From 'No Surrender'
Maybe they're not exactly your blood brothers or sisters, but your existing donors are critical to the success of your mission, and that's why you need to retain them. Keeping the donors you already have is less expensive and time-consuming than connecting with new ones.
According to NonProfit Quarterly, even small improvements in donor retention can pay off toward your overall fundraising goals. Donor management software can help you build stronger relationships with your organization's backers, bringing benefits like more valuable user feedback, word-of-mouth advertising and upselling opportunities.
To learn more about how donor management and fundraising software can help, sign up for a free trial with Eleo Online today.