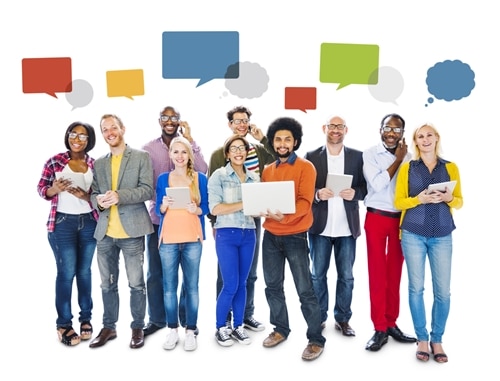 As a nonprofit, you are dedicated to having a positive impact in your communities and creating lasting change for the people you serve. To do so, however, you must reach a wide audience of potential and existing donors. Depending on your budget, you want to boost your online presence, but are unsure about what tools are not only the best choice for your specific needs, but also are ideally free or low-cost to use.
So what affordable solutions do you need in your nonprofit's digital toolbox? You need both a social media management system and an email marketing software, and we have two great selections for you to consider.
Why do you need a social media management system?
Maria Semple from The Prospect Finder explains that one of the main purposes of your social media presence is to drive traffic back to your website, blog and newsletter or email marketing sign-up page. Once there, you want to convert this interested audience into donors or volunteers, just like an online retailer would want to turn their online visitors into sales.
Hootsuite: Social Media Management System
Hootsuite is the most widely used tool by companies for managing their social media presence. Created in 2008 as a way to simply social media posting, you can easily schedule, publish and measure your social reach from one centralized, safe platform. Instead of logging into multiple platforms, such as your Facebook, Twitter and Instagram pages, you can key in all your necessary information, photos, videos and more and then select the time you want to post.
So why should your nonprofit use Hootsuite? You should because Hootsuite offers a nonprofit discount of up to 50 percent on all its social media solutions. If you are unsure about how to create an optimal social media strategy for your organization, the company also offers personalized education session with their Social Media Coaches. This way, your nonprofit will learn about how to delegate tasks, collaborate efficiently, measure direct social Return on Investment (ROI) with end-to-end tracking and more. This discount coupled with the social media education will help your nonprofit boost your strategy and attract and retain more donors online.
Why do you need email marketing software?
As you probably know, email marketing is one of the best ways for nonprofits to conduct their fundraising efforts. Finding the right email marketing software to organize, manage and send out essential information to your donors can be tough as there are numerous options available today.
"Eleo integrates with Constant Contact."
Constant Contact: Email Marketing Software
Constant Contact is an ideal email marketing software tool for your nonprofit because it is easy to use and looks professional. Instead of losing track of your contacts and creating your own newsletter or email template to send out, Constant Contact makes email marketing simple with its customizable templates and contact management features.
So why should your nonprofit use Constant Contact? You should because Constant Contact offers a 20 percent discount off their standard pricing option whenever your organization pre-pays for six months, and a 30 percent discount if you pre-pay for 12 months. Whether you want the standard email plan or the email plus, Constant Contact will provide you with the tools you need to move beyond your current email marketing strategy and connect with more donors.
If you choose to use Constant Contact, you'll be happy to know that Eleo integrates with this software, making it easier for you to manage your donor communications and boost your email marketing strategy. Don't spend countless hours on your social and email marketing efforts, try Hootsuite, Constant Contact or Eleo today!
To learn more about how fundraising and donor management software can help, visit Eleo Online and sign up for your free trial!