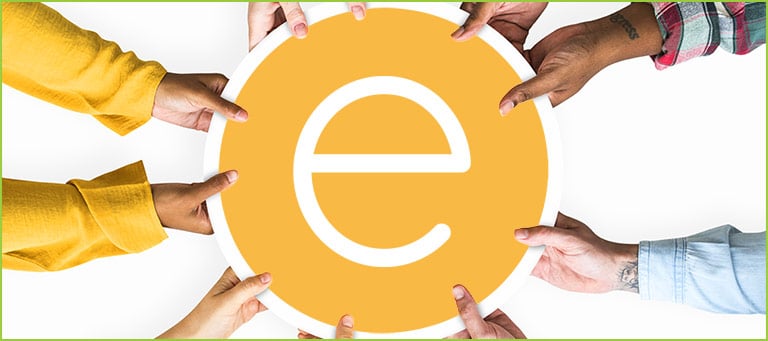 "Never doubt that a small group of thoughtful, committed citizens can change the world; indeed, it's the only thing that ever has."
–Margaret Mead, cultural anthropologist and namesake of the Margaret Mead Giving Circle of the Bucks County Women's Advocacy Coalition, Doylestown, PA
In every part of a community – not just nonprofits, but businesses, schools, faith-based organizations, social groups, sports teams, and more – when a group of people come together in support of a common goal, the impact of their efforts are magnified. Ultimately, the collective power of the group can make a bigger difference. This is why small nonprofits can benefit from giving circles!
What Is a Giving Circle?
A giving circle is a group of likeminded people who come together, collaborate, and pool their resources to make a more impactful gift to nonprofits whose mission and values they share. Members typically meet once a month and decide as a group who to support.
Giving circles come in many forms. Some are very small, while others have more than 100 members. They can be based on a specific mission, location, profession, age group, or culture. Some are more formal than others, with a website, minimum gift amounts, and long-term giving strategies, while others are more social in nature.
The one shared attribute of all giving circles, however, is that instead of giving small amounts individually, they give their collective time, money, and talents to make larger donations and create more impact.
How Can Giving Circles Help Small Nonprofits?
Building relationships with giving circles can be tremendously helpful to small nonprofits, and not just financially!
Giving circles not only provide small nonprofits with an additional source of funding, but also build awareness with the group as a whole and the networks of individual members.
Connecting with a giving circle can introduce small nonprofits to the movers and shakers in their community who are most committed to their mission, or philanthropy in general.
Because giving circles are often structured and meet regularly to discuss giving, donor retention rates are likely to be higher for this type of group compared to individual donors.
The collaborative spirit of giving circles often leads to great ideas for your nonprofit – and the funding you need to get off the ground – that might not have otherwise materialized.
How Can Small Nonprofits Start Building Relationships with Giving Circles?
Many giving circles have some sort of online presence. Search for giving circles in your area on Google and social media! Once you introduce yourself, many giving circles will invite your small nonprofit to present and make your case. Remember, giving circles want to find out what nonprofits in their community are doing and how they're making a difference so they can decide which organization(s) to support!
You can also create giving circles with groups of donors in your own organization. Use your donor database to identify donors with shared interests, backgrounds, or professions and suggest organizing a giving circle. This can make donors feel like they have a bigger stake in your small nonprofit and help to advance new initiatives and programs!
Giving circles are part of growing movement of collective philanthropy in our country. In fact, Philanthropy Together estimates that the number of giving circles will grow 50 percent from about 2,000 today to 3,000 by 2025. We encourage you to explore giving circles in your community and discuss the possibility of creating your own!
Need help tracking your giving circles and their donors? Take a tour of Eleo to learn how we can help.