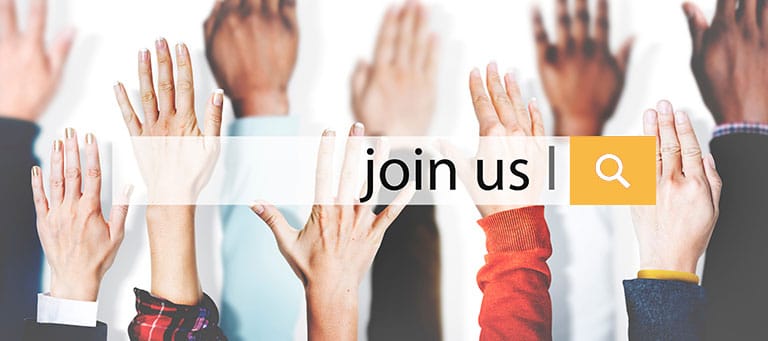 Is your small nonprofit struggling to find new volunteers? Are the volunteers that you do bring aboard pegged as 'one-timers?' Or, are you simply feeling an itch to change your volunteer recruitment strategy?
Many small nonprofits find and retain a petite but mighty community of on-site and backend supporters. These are the individuals who donate the hot commodity of… time. So, in a modern society that seemingly never stops, finding and keeping new volunteers can feel like the world's most dangerous game. Even trickier, as a small nonprofit organization, boosting those volunteer recruitment numbers may be critical to keeping you afloat.
Which leads us to the question – how do you find new people who are willing to give the valuable asset of time to your small nonprofit organization?
Thankfully, the world of volunteer recruitment remains fairly straightforward. And, while technologies for targeting supporters have evolved, new ways of finding and retaining volunteers are within reach and within budget.
Let's talk about 3 ways to put a fresh spin on your small nonprofit volunteer recruitment strategies.
#1 Use Social Media
This isn't the first time you're hearing that social media is good for small nonprofits; and it won't be the last. While not without its faults, social media provides a number of benefits to small nonprofits looking to boost volunteer numbers. To name a few, social media is – free, public facing, easily shareable, fast, and heavily trafficked.
When it comes to social media, many small nonprofits post images of impact and photos after events. While those pieces of your mission are deeply important, using those same social streams for volunteer recruitment remains relatively untapped.
To give your volunteer reach a boost, use your Facebook, Instagram, TikTok, and Twitter to advertise your needs. Let your followers know specifics – dates, times, tasks, and teams. The more information you give, the more likely you'll connect with individuals truly interested in the roles, rather than someone who has simply filled out a general interest form.
#2 Target Baby Boomers
The generation known as 'The Baby Boomers' are retiring. What does retirement mean for most people? It means access to that highly sought-after aspect of life – more free time.
While ageism is something your small nonprofit wants to avoid, tapping into your supporters who are likely looking for new volunteer opportunities, is a perfect avenue to boost volunteer recruitment.
How can your small nonprofit target baby boomers for volunteering? First, using your database, determine who is of 'The Baby Boomer' generation. Second, once your list is compiled, send out a few fun and engaging emails about current and future volunteer roles. Again, specifics can be really helpful in finding volunteers who align well with a role. However, it is also recommended that you include a general volunteer interest form at the bottom of each of these emails. Last, be sure to keep this group in the loop. Send volunteer opportunity emails to this generation regularly and include shout outs to other Baby Boomers who have participated.
#3 Connect with Local High Schools
High schoolers in need of volunteer hours will always be "a thing." This old volunteer recruitment strategy is tried and true. How does it work? Your small nonprofit partners with a local school or school board and gives teens the opportunity to fulfill their graduation requirements, in the name of philanthropy. They receive the hours; you receive the help; it's a very symbiotic relationship. So, step 1 – get involved with your local high schools.
But, how does your small nonprofit put a fresh spin on it and retain these high schooler volunteers?
We are going to take a page from our own book, and again use social media as a tool. The current high school generation, known as Gen Z, are masters of the social platform TikTok. When recruiting Gen Z for volunteer work, ask them to start and run a TikTok account for your small nonprofit. Let them have fun with it! TikTok Dances, challenges, and viral moments are the new era. And the best part – if you can get a few Gen Zers really invested in your small nonprofit social presence – you've just boosted your social media and retained a younger set of volunteers!
CONCLUSION:
Volunteer recruitment is a necessity for small nonprofit organizations. Unfortunately, it sometimes gets put on the back burner. Luckily, with just a few tweaks, your volunteer program can get the boost it needs to thrive. By using social media, targeting retiring Baby Boomers, and partnering with local schools, your small nonprofit will start to see those volunteer numbers increase.
Interested in a donor management system that will help manage your small nonprofit volunteers? Email us at [email protected]