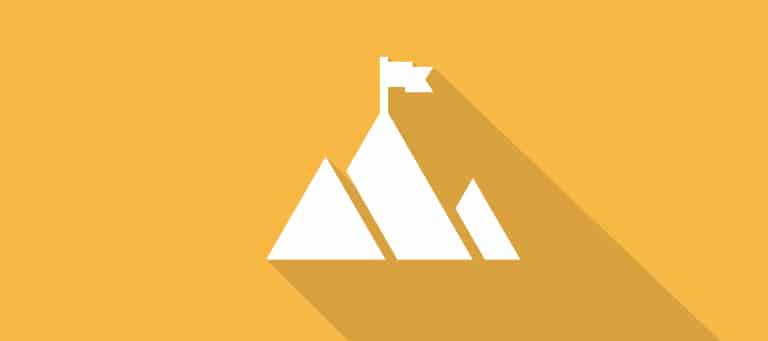 Your nonprofit mission statement explains the unique purpose of your organization – why it exists, who or what benefits from your work, and how it provides value – in clear, specific terms.
A well-written, well-positioned mission statement can be a useful tool, providing a foundation that guides your nonprofit's activities, how you communicate, and the goals you set. When your mission statement conveys your purpose clearly and specifically, it can inspire people to support and give to your mission!
More than a few lines on your website, social media pages, and marketing materials, a mission statement is a requirement for all nonprofits.
Yes, it's a big deal. But a mission statement doesn't have to be overwhelming. As long as you know the characteristics of a strong mission statement and how to make sure it's on point, writing a nonprofit mission statement can be a fairly straightforward exercise.
Here are a few tips to help you get started, along with a few awesome mission statements from Eleo clients!
Keep Your Mission Statement Clear, Concise, and Direct
Many nonprofits have vague, wordy mission statements. Some organizations even have their mission statement set up as a paragraph or short story. This is something you'll want to avoid.
Think of your nonprofit mission statement as a single statement. Its focus should be on the "why," "who," and "how" that we discussed in the first sentence of this article. Most experts agree that the ideal length is just 5-15 words!
This is not a place for fancy vocabulary and jargon. Use relatable language from everyday conversation and keep the statement simple and straightforward. This will add to the clarity of your message.
Focus on Right Now
Donors are certainly interested in a nonprofit's future plans, for five or 10 years down the road. However, while having a clear trajectory is important, a mission statement is not about the future.
A vision statement is what you imagine for the future and goals of your nonprofit. A mission statement focuses on what you're doing right now to achieve that vision. Focusing on the present is paramount in the writing of your mission statement.
Look to the Front Lines for Input
When crafting a mission statement, nonprofits tend to go to the board and office staff for input to make sure they're on the right track. Their perspective is important, but others should be considered as well.
Think about the frontline workers and volunteers. Even better, talk to people who benefit from your nonprofit's work. Consider the perspectives of those who are closest to the work and the impact when writing your mission statement.
Make Your Mission Statement Your Own
The last thing any small business wants to do is sound like other small businesses that do the same thing. The same goes for small nonprofit mission statements.
Avoid generic language like "we offer compassionate care," "people helping people," etc. As a general rule, if you swap out the name of your nonprofit for another and the mission statement is still be accurate, it's probably too generic.
What makes your animal rescue unique? What makes your food pantry special? Why do parents and students love your afterschool program? Use the answers to these questions as inspiration when writing your nonprofit's mission statement.
Adapt, Update, Repeat
Nonprofits are constantly evolving. Your mission statement should too.
Run reports in your donor management software to uncover which programs are working, what events are falling short of expectations, who is benefitting most from your efforts, and where your cause is making the greatest impact.
This information will tell you if your mission statement is still accurate. If not, it's time to update your mission statement to make sure it truly reflects your current impact.
Take the past year as an example. The pandemic caused many nonprofits to pivot. There was an increased need for very specific services, and the ways in which nonprofits fundraised shifted dramatically. Some had no choice but to adapt.
There's nothing wrong with that! In fact, it's quite admirable. Nonprofits should evolve with the needs of the community to deliver the most impact. We recommend revisiting your mission statement every year and evaluating its accuracy and effectiveness based on recent activity and report data.
Check Out These Nonprofit Mission Statements for Inspiration!
Below are excellent examples of mission statements from real Eleo clients.
"BluePath provides autism service dogs, offering safety, companionship and opportunities for independence." – Blue Path Service Dogs
"Science Central provides inspiring and fun hands-on science education for all people of all ages." – Science Central
"Nourish NJ creates lasting solutions to the problems of hunger, homelessness and poverty." – Nourish NJ
Want to learn more about what types of reports you can run in Eleo to help you write your nonprofit mission statement? Contact us today with your questions!