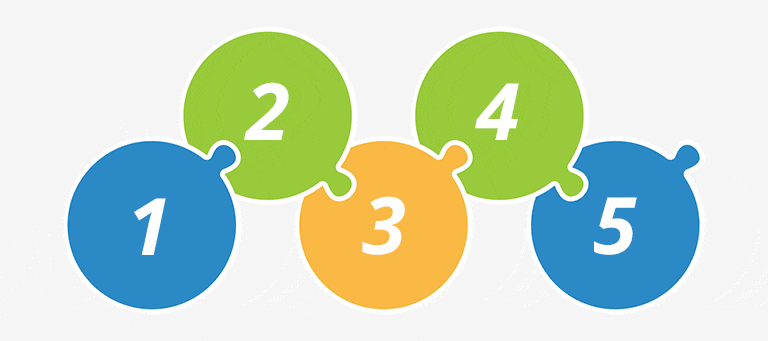 Teen Mother Choices empowers and equips young mothers who apply between ages 13-23 to become independent, fully functioning members of society. Angela Ball is the Executive Director of Teen Mother Choices in Royal Palm Beach and Palm Beach Gardens, FL, where the organization operates two campuses and plans to expand to other areas in Florida.
Each Program Director of Teen Mother Choices is responsible for their own database system. Both the Royal Palm Beach and Palm Beach Garden campuses had been maintaining all of their donor information in an Excel spreadsheet.
"As our donor base grew, it became very cumbersome to maintain a database on a spreadsheet," Angela said. "We couldn't see all information for a donor in one snapshot. We had to constantly move to the right, going from column to column, to find and update information."
Teen Mother Choices also tracks the progress of program participants. Each mother works to fulfill goals in five categories – spiritual, physical, financial, educational and personal. Entering notes and keeping track of their participation was too much for Excel to handle.
Generating reports was equally complicated and potentially risky. Users of the system would have to constantly sort and highlight information to pull for a report. Those who weren't well-versed in Excel could inadvertently leave out, misplace, or delete important data.
"As I searched for a new database, I knew it wouldn't be for a single program," Angela said. "We have a vision to reach new areas, operate more campuses, and serve more people. We had to make sure the new system could help us increase monthly giving and support our vision for growth and sustainability."
Angela and her team found Eleo Donor Management easier to customize and more user-friendly than other systems they evaluated. As a grassroots organization, the low monthly price was certainly appealing as well. Ultimately, Eleo's robust customer relationship management (CRM) capabilities and customer support are why Angela and her teammates selected Eleo.
There were also concerns about the migration of their data from Excel. It was imperative that Teen Mother Choices had all their data transferred accurately.
"I was very apprehensive about the transition from Excel to Eleo," Angela said. "I didn't want to lose any of the data that we had worked so hard to collect and organize. But Eleo was very responsive throughout the process. If we were unsure about something, the tech support team helped us implement what we needed."
Angela utilized the training offered by Eleo. She learned to pull reports, create tables, and designate specific users with certain permissions. For example, the board of Teen Mother Choices had agreed that donor information would only be accessible by a select few users. They wanted to protect the privacy of donors, especially those who want to remain anonymous.
Eleo's reporting capabilities also allow Teen Mother Choices to operate more efficiently. Many of the reports have already been created, but they can also add specific fields and create custom reports. Monthly reports for donors, volunteer lists, and program participant start dates can be generated with the click of a button.
The flexibility of a cloud-based system has been another major benefit. Users can access information about donors, volunteers, and program participants, regardless of device or location. They can add history and notes, confirm that meetings took place, and keep the board informed about what's happening in the organization.
From a fundraising perspective, Eleo has made it easier for Teen Mother Choices to manage, update, and track all donor activity.
"As soon as a donation is made, we can go into that donor profile, create the pledge, add notes, and follow up," Angela said. "As we grow, we're starting to plan larger, more frequent fundraisers. Having the ability to organize and manage events through Eleo is something several of the other database solutions didn't offer."
Entering its third year, Teen Mother Choices now has the foundation in place to sustain long-term growth. Eleo has simplified the process of tracking donors, participants, and all the moving parts of the organization.
"I'm a big systems person," Angela said. "When we started the nonprofit, I was frustrated with Excel from the outset. I'm very thankful to have found Eleo because it has helped the entire organization become more efficient. Eleo will be a valuable tool as we continue to grow and serve more young mothers who need our help."