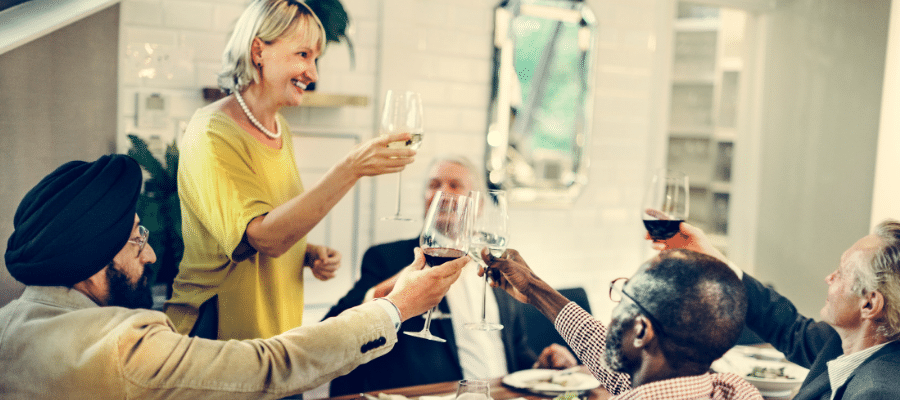 Online fundraising has provided smaller, resource-strapped nonprofits with opportunities to engage donors in ways that didn't exist before. There are no geographic limitations to online fundraising. Your nonprofit can have visibility in any place with an internet connection. Any person or organization, anywhere in the world, can donate to your nonprofit at any time.
Websites, email and social media make it easier, less expensive and less time-consuming to engage with current and prospective donors. Online fundraising makes it relatively easy for supporters to donate, automate recurring donations, and maintain records for tax purposes. It's more convenient for both nonprofits and donors.
As a result, many small to midsize nonprofits have invested heavily in online fundraising portals, and in some cases, replaced their largest in person appeals like formal gala fundraisers. Although the payment processing fees can add up for donations made through the portal, paying for a portal is still a lot less expensive than planning and executing large fundraising events throughout the year.
Despite the advantages of online fundraising, many industry experts believe the pendulum has swung too far in that direction, causing many nonprofits to overlook the benefits of offline fundraising.  As we near Year-End giving, it is important for nonprofits to strike a balance between methodologies.
The Case for Offline Fundraising
Online giving increased 12.1 percent in 2017, compared to a 7.6 percent increase in 2016. However, the average online donation size is trending downward. While online fundraising is important, it's not a magic formula for success.
The most influential population of givers are still Baby Boomers. These people are still writing checks. They're still putting envelopes in the mailbox. They still prefer phone calls. They still appreciate face-to-face conversations with coffee. They still enjoy live events. So, while the world wide web has exploded, and is very useful, nonprofits need to know their clientele. How do your large donors want to end the year with you? What would make your donors feel appreciated throughout the holidays?
Long story short – offline, in-person fundraising is still an irreplaceable part of the equation.
Also, important to note, is the effect of the online 24/7 news cycle and social media drama. Users of online "news" sites and social media platforms are constantly bombarded with negativity. As a result, it's easy to become numb to legitimate requests for help. As we get closer to December 31st, be sure to analyze the statistics associated with your online fundraising in real time. Make sure your investment in online advertising is generating sufficient results.
Further, donors want to see the good that their donations are doing. They want to see the positive impact. They want to hear success stories. When nonprofits focus their efforts exclusively online, the great work your nonprofit is doing can easily get lost in the pessimistic environment. The goal of online is not to become another organization asking for help; the goal of online is to show your donors and prospects that you make positive change happen.
Finding the Right Balance
Online fundraising is not bad. However, overreliance on online fundraising is generally a bad idea. Nonprofits need a diversified approach to fundraising, with the right mix of online and offline methods, especially in the fourth quarter of the year.
So how do you find the right balance between online and offline fundraising? Check your data.
Your online donor management software will tell you who pays by check or credit card. It will tell you who responds to emails or phone calls. It will tell you who engages with social media posts or attends in-person events. It will tell you who gives how much and how often. In many cases, it's not an "either or" proposition. Create opportunities in these final months for people to give in a multi-faceted way. Host targeted events and programs; post to Instagram and Facebook; ensure you're creating an umbrella approach that will capture the entire narrative of your nonprofit. Old and new. Traditional and trendy.
Look for ways to build stronger relationships with online donors you've never met just like you would with offline donors you see a few times a year. The reason? – singular, online donors can morph into lifelong givers, with the right message during your Year-End appeal. Customize your outreach based on profiles in your donor management software. Use different approaches, both online and offline. Send "thank you" letters by snail mail and email receipts. Track the results at the donor level and group level. Establish benchmarks for Year-End appeal success.
By all means, use technology. An online presence makes fundraising easier and more convenient. Just be sure you incorporate the tried and true, in-person fundraising methods into your strategy to achieve balanced and better results.