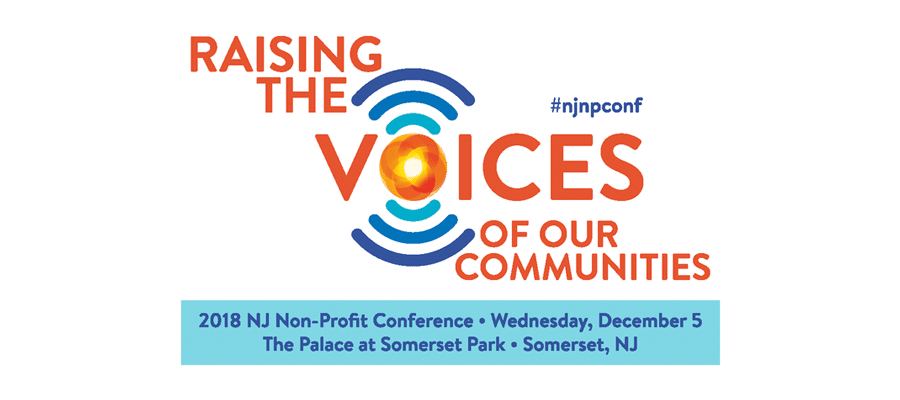 Where do New Jersey non-profits turn for resources, community, and support? For 30 years, their first stop has been the Center for Non-Profits, and they're bringing the community together on December 5th in Somerset, NJ for the 2018 Non-Profit Conference.
Here at Eleo, we're pleased to sponsor this year's event and support the Center's enthusiastic work in helping the non-profit community, and we're hoping to see you there!
There are so many amazing reasons to attend this conference—it's the ultimate non-profit resource, and you're guaranteed to walk away with actionable ideas for your organization.
Networking: This conference attracts the best and brightest leaders and non-profit professionals each year!
Funder and for-profit collaboration: Learn how to partner closely to meet mutual goals and benefit communities.
Latest policy news: Find out what's on the horizon for non-profits and weigh in with your insights.
Services you can use: Explore exhibitors catering to you—and we'll be there too!
Inspiration: Learn from knowledgeable, thought-provoking keynote and plenary speakers, share and gain wisdom, and walk away revitalized and energized.
The expertise of the non-profit community is invaluable, and professionals at this year's conference promise to help you assess how to amplify your organization's voice and create better community solutions through advocacy and partnership.
You definitely don't want to miss this year's conference, and there are still spaces left to register!
At Eleo, we're committed to helping you make the world a better place, and we believe every nonprofit should have access to affordable, comprehensive online donor management software. We'll be visiting the conference this year and we'd love to hear about your end of year fundraising plans, so please come see us while you're there!