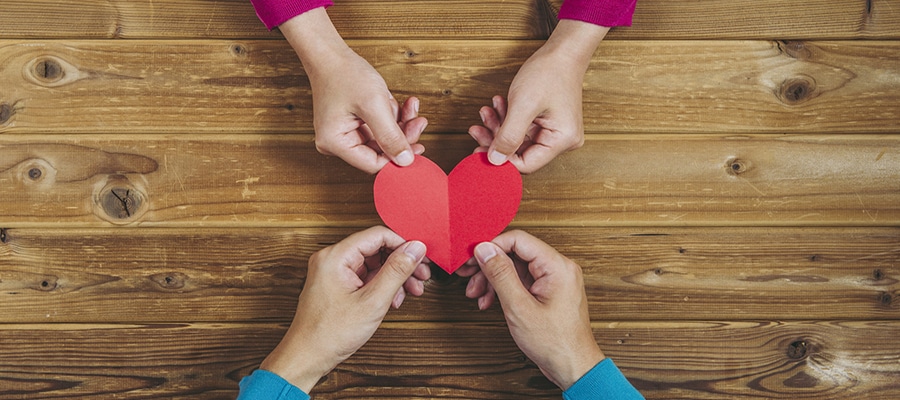 It's no secret that nonprofits are constantly on the lookout for new ways to raise funds. However, many nonprofits leave money on the table – easy money – because they miss this crucial, often overlooked fundraising concept… Donor Matching Gifts.
What is a matching gift? A matching gift is a charitable donation, made by an outside entity, that is equal to a specific percentage of your donor's contribution. A matching gift has the potential to instantly double donations. Companies and organizations offer matching rates from 25% to above 100%. The math is simple. Suddenly, that $100 donation turns into $200. These gifts create extra money for your nonprofit without going through the time-consuming donor solicitation process.
There are a few reasons why nonprofits don't take full advantage of matching gifts, beginning with a general lack of awareness of what matching gifts are and how they work. Let's discuss the different types of matching gifts and the steps you can take to capitalize on them.
Types of Matching Gifts
Generally speaking, a matching gift is a charitable donation, from a company, that matches the donation of the individual. Essentially, the individual's donation is rewarded with a donation of an equal or greater amount (dollar-for-dollar, 2-to-1, 3-to-1, etc.).
Corporations offer matching gifts as an incentive to get employees to become more philanthropic and support worthy causes. These are called employee matching gifts and often have certain restrictions and deadlines for submitting requests. When engaging with this type of matching gift, be sure to understand the timeline of the corporation.
A nonprofit can also ask foundations and individuals to participate in a challenge match. This is similar to crowdfunding. If you raise a certain amount of money in a specific time period, all donations will be matched. Challenge gifts are common in emergency situations (hurricane or flood relief, support for family members affected by a tragedy, etc.).
A company match is similar to an employee match, but donors don't have to work for the company to have their donations matched. Instead, the nonprofit approaches a business to see if they would be willing to match donations from individuals, usually up to a fixed amount. It creates a win-win because the matching company also benefits from promotion during the campaign, as well as tax deductions.
Market Your Matching Gift Program
Most donors don't know about matching gifts. It's your job as a nonprofit to make them aware. Market matching gifts as much as possible. Show your donors how their money could go even further.
Start with your website. Explain what matching gifts are, how to find out if their employer offers matching gifts, and how to submit a request. Add search functionality that allows the donor to find out if their employer will match their donation.
Beyond the website, use social media and email campaigns to promote and educate people about matching gifts. Discuss matching gifts with supporters at fundraising events and help them find out if their gifts are eligible to be matched. Provide your donors with best practices when approaching their employer about matching their gifts. Make your contributors comfortable with the concept by discussing the 'how to's.
Seek Out Matching Gift Opportunities
This is where a little research goes a long way. Be proactive. Approach major donors and local businesses. Find out what their matching gift programs look like. If an organization does not currently have a program, find out what would prompt them to create one. Or, inquire about participation in a challenge match.
See if there's a way to align your mission with something that is meaningful to the corporation. Explain how much more your nonprofit can do for their specific cause, with the help of their donation. Further, explain what their employee means to your organization and how that individual has changed lives.
Your donor management software can help explore which donors are the right fit for matching gifts. Pull reports on top donations, high level prospects, employer information and more. This type of information can point you toward the best matching gift prospects.
Take a look at our other donor management tips on our blog, facebook, twitter or linked-in.
Matching gifts are easy and worth it. Educate your staff, board and volunteers about how to take full advantage of matching gifts so you don't end up leaving money on the table.