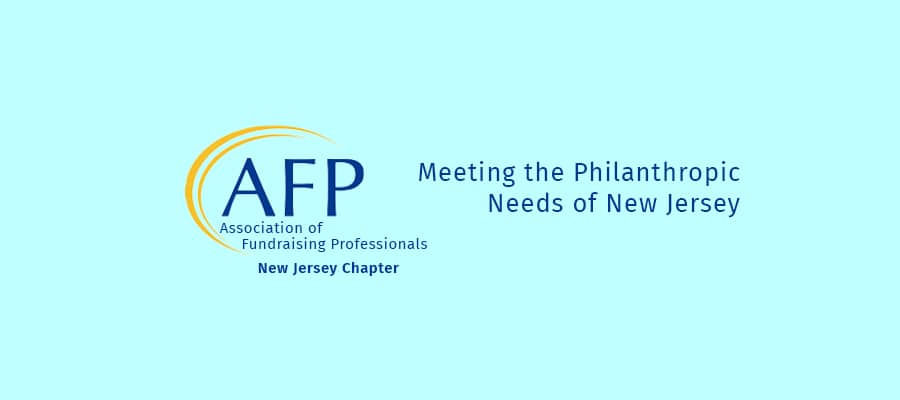 Each fall, the AFP New Jersey Conference on Philanthropy brings together more than 300 development and fundraising professionals to exchange ideas, explore new topics, and connect with colleagues. This year's philanthropy conference is being held on November 15, 2018, in Bridgewater, New Jersey, and we're excited to attend! Attendees will walk away with actionable strategies and tactics to end their fundraising year on a strong note.
Benefits for Attending the Show?
When you attend the AFP New Jersey Conference on Philanthropy, you're in for a full day of learning. There are tons of engaging, educational sessions with different tracks so you can easily identify your focus area. Sessions offered include engaging donors for a lifetime of support, the key to developing a strong major gifts program, success in corporate sponsorship, and retaining your most valuable assets—your donors.
In addition, opening and closing keynote and plenary speakers will inspire and motivate your organization to keep moving toward your goals and develop a successful foundation for 2019.
Get in Touch!
At Eleo, we're obsessed with building meaningful relationships, and helping nonprofits grow and build close relationships with their donors is our specialty. If you're attending the AFP New Jersey Conference on Philanthropy, stop by our booth and say hi—there's no better time to learn more about how to connect with your donors!
There are still tickets available, so don't miss out on this fantastic chance to get inspired to kickstart your end of year fundraising goals and get 2019 off to a strong start!
…And don't forget to take a look at our software that will help your philanthropic fundraising needs by clicking here!