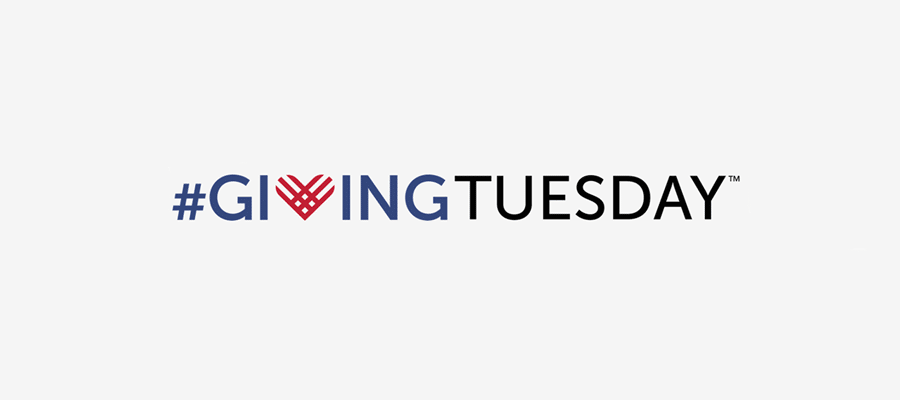 We eat turkey on Thanksgiving. We fare the shopping crowds on Black Friday. We support locals on Small Business Saturday. And, after a hopeful day of rest, comes Cyber Monday. But, what's next? In the nonprofit world, it's the unofficial kickoff to the end-of-year fundraising season – Giving Tuesday.
Created in 2012, Giving Tuesday is not just a day, but a movement developed to celebrate and encourage the giving of time, resources and talent to bring positive change in communities.
The inaugural Giving Tuesday generated $10.1 million in online donations. By 2016, Giving Tuesday numbers had skyrocketed to $177 million. In 2017, donations increased a whopping 55%, to hit $274 million. The results prove that millions of people plan their charitable donations around Giving Tuesday.
For nonprofits, Giving Tuesday therefore must be part of the end-of-year fundraising strategy. It's no longer optional. Now is the time to establish a goal, develop a strategy, and rally the troops.
How Well Do You Know Your Donors?
Prior to Giving Tuesday, learn as much as you can about the people in your database; donor information and giving histories should be easily accessible within your donor management software. Which of the seven donor types does each person most closely align with? Who gave on Giving Tuesday in past years? What social media platforms do they use most frequently? Do they actively like and share your posts? Do they open and click thru emails? Segment your list and tailor your strategy and messaging accordingly.
Your Story Is Critical to Giving Tuesday Success
You won't be the only nonprofit asking for donations, and people won't donate just because you ask. They'll donate because they feel a connection with your story. They need to believe they can make a difference. They need to believe in your cause. They need to believe in you. That's the power of storytelling – in pictures, videos and the written word. Another helpful tip is to construct your stories around individuals. The psychology of giving shows us that inundating your constituents with the endless pain and suffering of large groups, is ineffective. By showing your potential donors they can change one person's life, they are more likely to give.
Put the "Social" in Social Media
Giving Tuesday is almost exclusively an online event. It's not about mailers and phone calls. Giving Tuesday is about social media. Identify and build relationships with social media advocates – people who consistently like, share and comment on your posts. Fine tune your messaging to further enhance engagement and expand your reach.
Younger donors, in particular, support causes recommended by friends on social media. More than donating, they like to get involved; be sure to capitalize on this opportunity to build your volunteer team.
Create a Targeted 'Giving Tuesday' Donation Page
Having an up-to-date, branded donation page is everything! Design a 'Giving Tuesday, Donate Now!' button to be used across multiple platforms – Website, Social Media, Emails and more. From a design perspective, be sure to use creative logos and branded colors. For ease of use, make certain the form requires only a few fields and clicks. And always, always use software that provides automatic receipts and custom thank yous.
Use Free Resources
GivingTuesday.org has a complete toolkit and logos that you can use to enhance your Giving Tuesday campaign. Take advantage of these free resources to add consistency and an extra dose of professionalism to your efforts.
Mark your calendar for December 1st, 2020. Start planning now to make this Giving Tuesday your best yet!