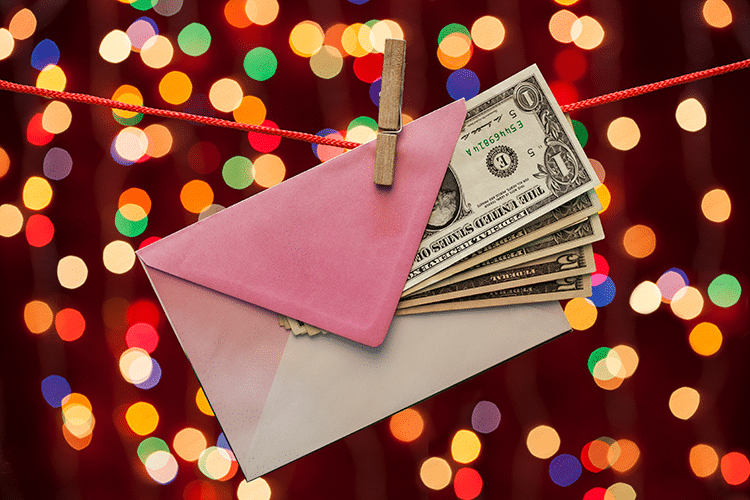 We don't have to tell you how important year end appeal fundraising is for your nonprofit – but we will. According to several industry surveys, approximately 30 percent of annual donations are received in December. For many nonprofits, the majority of their contributed income is raised during the final six weeks of the year.
As you gear up for the end of year appeal whirlwind, develop and execute your fundraising strategy, and make that final push to achieve your annual goals, keep these tips in mind.
1) Start Planning Now
If a major chunk of donations are made in the last weeks of the year, fundraising planning should start in September, or October at the latest. Remember, year-end appeal fundraising is more than a single appeal letter. As Abraham Lincoln said, things may come to those who wait, but only the things left by those who hustle.
2) Know Who Is Responsible for What
If your nonprofit is small with limited staff, you probably rely heavily on volunteers and board members. What specific roles will board members and volunteers play? Engage them now, and make sure their roles are clearly defined and explained.
Also, end of year appeal fundraising is a great time to seek the assistance of supporters who are actively engaged but don't have regular roles with your nonprofit. These are the people who share your posts on social media and show up at events. Ask them to be part of an ad hoc committee for a short-term project to support your year end appeal fundraising push.
3) Keep the Message Consistent
If your nonprofit has spent the entire year on a certain initiative, now is not the time to change it. Stick to the plan. Use your end of year appeal fundraising campaign to drive home the message of the rest of the year, leverage the relationships and trust you've built, and reap the rewards of those efforts.
4) Segment Your Online Donor Database and Reach Out Accordingly
Who are your new donors? Lifetime givers? Lapsed donors? Millennials? Boomers? Use your online donor management software to better understand and segment your donors. Then determine the appropriate messaging and mode of communication (email, appeal letter, social media, a personal phone call, etc.) to maximize engagement and motivate donors to give.
5) Focus the Message on What Truly Matters
Donors don't get excited about supporting your annual operating fund. They get excited about how that money will be used and the impact your nonprofit's efforts will have. Tell your story and make an emotional connection.
6) Engage After Your Year-End Appeal Fundraising Campaign Is Complete
Other than the "thank you" letter, many nonprofits pull a disappearing act after December 31st. Don't leave your donors hanging! What did you raise? What did you do? What do you plan to do next? Tell them what you've accomplished with their help and what's on the horizon in the new year. After flooding donors with end of year fundraising communication, tie a bow on your efforts – and their efforts – with a recap of your fundraising campaign and a preview of what is to come.
The right online donor management software is critical to successful your year-end appeal fundraising. Let us show you how Eleo Online software enables you to organize and leverage your data and make informed strategic decisions.