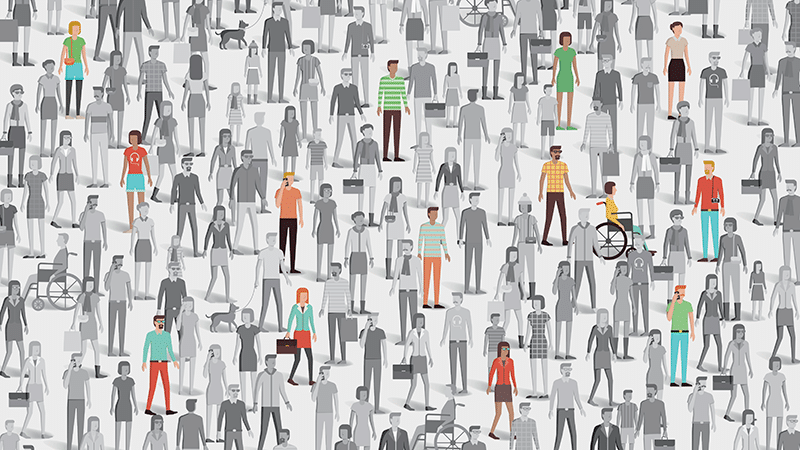 According to research from Deloitte, 95 percent of nonprofit organizations need more skills-based support. 92 percent of working adults believe volunteering helps you learn or improve leadership skills and expand your professional skill set. 80 percent believe volunteering enhances decision making, problem solving and networking. 69 percent aren't volunteering as much as they would like to, and 75 percent believe their workplace skills are valuable to nonprofits.
There are three key takeaways from these numbers. First, the need for skills-based volunteers – people who share their professional skills and volunteers with nonprofits – is almost universal. Second, professionals can benefit enormously from volunteering. Third, most professionals want to volunteer.
But how do you find the right skills-based talent for your nonprofit? We spoke with the Executive Director of VolunteerConnect, to get her insights. Volunteer Connect matches professionals with nonprofits that are looking for skilled support and board members.
"Nonprofits have strategic-level work that needs to be completed, but they often don't have the staff to handle this work in-house or the financial resources to bring in a consultant," she said. "As a result, most will abandon those projects. Some will try to piece something together. Neither is a good solution, which is why skills-based volunteers are so important."
Here are seven ways to find and attract the right volunteer talent for your nonprofit.
1) Prepare, prepare, prepare.
What goals do you need to reach this year? What tasks must be completed to reach those goals? What specific talents and skills do you need to complete those tasks and achieve those goals? Recruit based on this information, and have a working volunteer intake form and letter of commitment ready to go.
2) Look within your existing volunteer pool.
The person stuffing envelopes, handing out flyers or making sandwiches could be a senior marketing manager or human resources director. Make sure your volunteer intake form asks about professional skills and talents.
3) Contact local businesses and HR departments.
People want to volunteer if their passion matches your organization's work, so let the local business community know you need help. Tell them how volunteering can help them learn new skills that can benefit their employees and company, as mentioned previously.
4) Tap into your professional network.
Look at the profiles of your LinkedIn connections, and their connections. Check out the Volunteer Marketplace on LinkedIn for Good. Attend networking events. Spread the word on Facebook. This is one reason why these platforms exist.
5) Don't pigeonhole your volunteers.
Accountants don't always want to be the treasurer. Match tasks with skills and talent, but find out how each individual would like to contribute to your nonprofit. Also, be flexible with schedules and working remotely.
6) Get your data house in order.
Your donor management software can be used to manage volunteers, not just donors. Use it to track interests, skills, time availability and other information that can help you determine if someone is a good fit.
7) Ask for help.
VolunteerConnect is a great resource here in Central New Jersey. If you're still struggling to find the right volunteers, find an organization that can point you in the right direction.