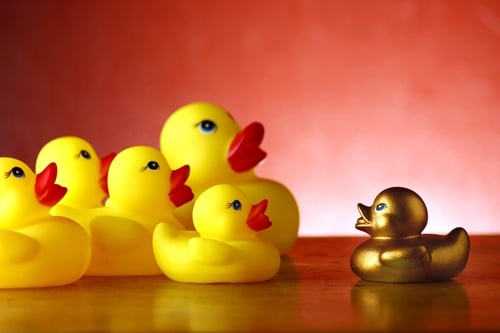 Just how many of your donors consistently give to your cause? New studies indicate that the figure might not be as high as you think it is. For instance, the 2015 Fundraising Effectiveness Survey Report, discovered that only 19 percent of first-time nonprofit donors give again after their initial gift.
Imagine that you are a retailer who sells a particular product. If only 19 out of every 100 customers came back to your store purchase more, your business might be in trouble, wouldn't it? If you are struggling to find repeat donors, your nonprofit needs to find a way to connect with that 81 percent – and fast. So how can you appeal to them? With donor database software.
How can donor software help you reach the 81 percent?
Your donor database is one of the most important fundraising tools your nonprofit can use to improve your donor retention rate. Why? Well, when used correctly, it contains vital donor data – everything from the average age of your donors to whether or not they are attending your events – which can help you make targeted, well-informed fundraising decisions to keep them giving year after year.
You wouldn't make an offer on a home without first conducting a home inspection. So why would you go into your fundraising efforts blindly without access to donor data? A donor database allows you to discover the commonalities between your donor's interests, outlooks and other information to connect with them in a meaningful way.
Instead of sending out generic "would you like to donate again" emails to outdated addresses or uninterested individuals, you can specifically target interested past donors in unique ways. Not only will they feel like their gift was appreciated, but they may be more likely to relate to your organization. Essentially, if you can spend more time connecting with them and less time hunting down their information, you may see that 81 percent figure shrink at your organization.
"You CANNOT afford to NOT empower your nonprofit with donor software."
Why aren't all nonprofits using donor management software?
The answer is usually money. Smaller organizations may not have ample wiggle room in their budgets, causing them to lose track of vital donor information by using countless Excel sheets or other disorganized systems. While there is some truth to this sentiment, we would argue that you CANNOT afford to NOT empower your nonprofit with donor software.
One commonly expressed notion throughout the nonprofit sector is that it costs far more to draw in new donors than it does to retain your current base, according to Nonprofit Hub. Nonprofit Quarterly estimates this figure to be five times as much doing business with existing customers. Instead of investing your resources in only targeting new donors, why not use information from your extensive donor database to appeal to those who have already expressed interest in your cause?
Even if you already have a database, are you using it correctly? Or training your staff to leverage the information effectively? Proper donor management involves keeping your information up to date and specific, so that your employees can use it quickly and efficiently to reconnect with previous donors. Gather the right information – such as event participation and demographics – easily with donor software!
If you feel like your nonprofit needs to improve its donor retention rate, Eleo is an affordable, easy to use donor management software solution that will help your nonprofit effectively reach out to the elusive 81 percent. To bring your online fundraising and donor management to the next level, visit Eleo online and sign up for your free trial!