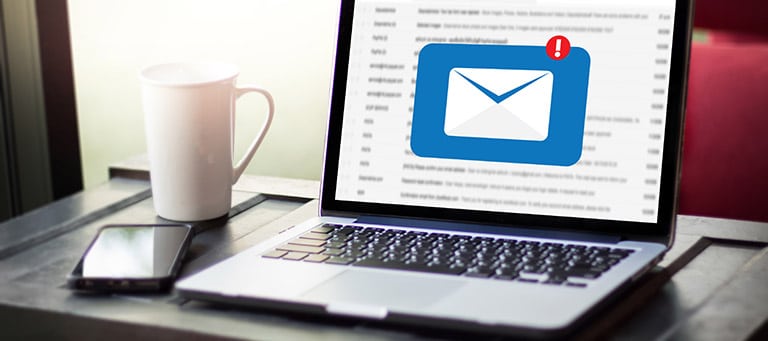 In 2020, nearly 320 billion emails were sent and received worldwide – every single day. The average working person receives more than 120 emails per day and sends about 40 emails per day.
According to Litmus research, email delivers a higher return on investment than any other marketing platform. For every dollar invested in email marketing, organizations receive $42 in return, up from $38 in 2018.
Of course, email only works if people open your emails. Given the number of emails people receive each day and the split-second decisions they make about which emails to open and which ones to ignore or delete, you need subject lines that make people want to see what's inside!
Wanting to help nonprofits with their email communications open rate, an Eleo team member, attended a webinar  on the subject.  The webinar focused on how to improve email subject lines, increase open rates and subsequently secure more donations. Here are six tips shared by the webinar that you can apply to your email fundraising strategy!
1) Send from an Individual, Not an Organization Name
Research shows emails from an individual have higher open rates than emails from an organization. So even before the person gets to the subject line of the email, this creates the perception of a more personal, friendly note rather than a fundraising solicitation.
The sender could be the executive director, board chair or member, committee chair, or even an individual who benefits from your mission. Include their name and relationship with your nonprofit so constituents can connect the person to your email.
2) Get Personal. Make It About the Recipient
Just like the sender should be an individual, your email subject line should address the recipient on a personal level. Avoid vague, generic terms such as "supporter" or "donor." Grab their attention with their preferred first name recorded in your donor management software or simply use second-person pronouns (you, your, yours).
Generally speaking, marketing is should try to answer the question "what's in it for me?", for your audience. By addressing people by name or using the right pronouns, you convey that the email is about them, not your nonprofit.
When the email is about them, they'll be more likely to open it!
3) Be a Little Mysterious
You can use your email subject line to spark the recipient's curiosity with phrases like:
"Waiting for you"
"A special gift"
"The secret to ____"
"Prepared just for you"
"Did you hear about ____?"
This type of language helps to lure people into the content of your email. Instead of telling someone exactly what's inside, give them a clue. Make them feel like something special or an interesting nugget of information is waiting for them. Just make sure your email lives up to the anticipation you create in your subject line!
4) Show Value
Here's another way to satisfy the recipient's "what's in it for me" mentality. Use your email subject line to convey that something about your email is helpful, useful, or beneficial to the recipient. Will they learn how to do something? Will they be able to watch a funny or touching video related to your nonprofit? Will they have an opportunity to take advantage of a special offer?
These are all good ways to demonstrate value in your email subject line!
5) Invoke Recency
Fear of missing out (FOMO) is a powerful motivator. People want to know what's happening now. This is why nonprofits can benefit by invoking recency in their email subject lines.
The key to invoking recency is by being specific. Avoid vague language like "soon" or "recently." Use language that shows something just happened or is about to happen, such as:
Today, tomorrow, or yesterday
This week, next week, or last week
This morning, this afternoon, or tonight
If you're approaching a deadline for ticket purchases or a fundraising drive, think about replacing messages like, "Time is running out", with clarity and recency such as "the deadline is Monday at noon." Invoking recency with specific language is more likely to motivate people to open your email so they don't miss out!
6) Be Authentic
David Ogilvy, legendary advertising mind and one of the inspirations behind the show Madmen, once said, "Write the way you talk. Naturally."
Using advertising clichés and sales pitches (act now, free offer inside, don't miss out, etc.) will often get you a one-way ticket to the "Deleted Items" folder.
To earn the trust and attention of your audience, use relatable, easy-to-understand language in your email subject lines that you would use in everyday conversation. When people can relate and understand, they'll be more likely to open your email and see what else you have to say!
Want to learn more about how to improve your email open rates and fundraising? Check out the full webinar by Nathan Hill from NextAfter!