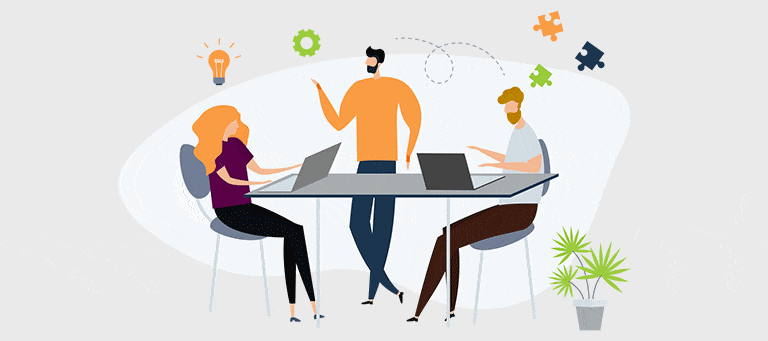 Your donors, volunteers, and supporters make up a large amount of your nonprofit's fan club.  And, they want to know what's going on with your nonprofit. They want to hear about upcoming events. They want to see photos and hear stories from recent events. They want to see how you're making a difference, with their support.
This is why newsletters are so important! You provide a highly engaged audience with timely news about your nonprofit, and they continue supporting your nonprofit with their gifts, time, expertise, and ambassadorship.
But how do you get started with creating your nonprofit newsletter? How do you keep it going long-term and continue to bring fresh and meaningful information to your constituents while increasing support to your organization?
Eleo recently hosted the webinar Digital Newsletters – Connecting with Your Constituents with Linda Rooney, CEO of Dandelions Digital, a digital marketing company for municipalities and nonprofits. Here are highlights of the key steps Linda shared about getting started with a nonprofit newsletter!
1) Subscribe to an Email Marketing Platform
Platforms such as Mailchimp and Constant Contact provide a very cost-effective means to create and distribute emails. They also structure emails in a way that minimizes the risk of your newsletters ending up in spam folders.
Mailchimp and Constant Contact are both fully integrated with Eleo, which means your constituents' data is synced between your donor database and your email platform.
2) Update Your Email List
Is all contact information current, complete, and accurate? Obviously, the more reliable your data, the more successful you'll be at reaching your supporters, and the easier your data will be to manage.
We recommend segmenting your lists in Eleo to support your communication and fundraising strategy. For example, donors and volunteers might be two separate groupings. Each segmented list can be synced with your email platform for your mailing campaigns.
When you update and manage your lists through Eleo, you can then generate reports that tell you how many newsletter subscribers are existing donors, became new donors, signed up to volunteer, etc.
3) Add Subscription Forms to Your Website
The goal is always to increase the number of subscribers to your newsletter, so subscription forms should be displayed prominently. Add a form to your Home Page. If you have a News page where you archive newsletters, publish blog articles, post event photos and videos, and share community news, add a newsletter subscription form to this page as well.
We also recommend updating the button below the cover photo on your nonprofit's Facebook page to link to your subscription form, which is integrated with Eleo and/or your email platform.
4) Create Newsletter Content Guidelines
Similar to your social media guidelines, what types of content does your organization allow to be included in your newsletter? What types of content cannot be included? Are there different categories of content that should be included in every newsletter? Set these parameters now to avoid confusion and disputes later!
5) Create a Newsletter Template
Most email marketing platforms provide multiple formatted newsletter templates. Having the same template each month ensures consistency in branding, design, and structure. Instead of building each newsletter from scratch, you can simply drop new content into your existing template!
You'll probably have sections for the most important, recent news, as well as events, community-interest articles, and programs and services. Of course, always include a "donate" button in a prominent place in your template.
6) Schedule Distribution
Once you've created the newsletter, you can plan to share it with your audience, whether monthly, bimonthly, or quarterly. Distribution can be scheduled in Eleo or your email platform, and you should plan to share the newsletter on social media on the same day. Consider boosting your newsletter post on Facebook to reach people who haven't yet subscribed to your newsletter.
We encourage you to watch our entire webinar with Linda Rooney and check out the Eleo blog for tips about how to improve newsletter performance and donor engagement! Remember, once you complete a little heavy lifting at the beginning, your nonprofit newsletter will be much simpler to create, distribute, and track in the future!