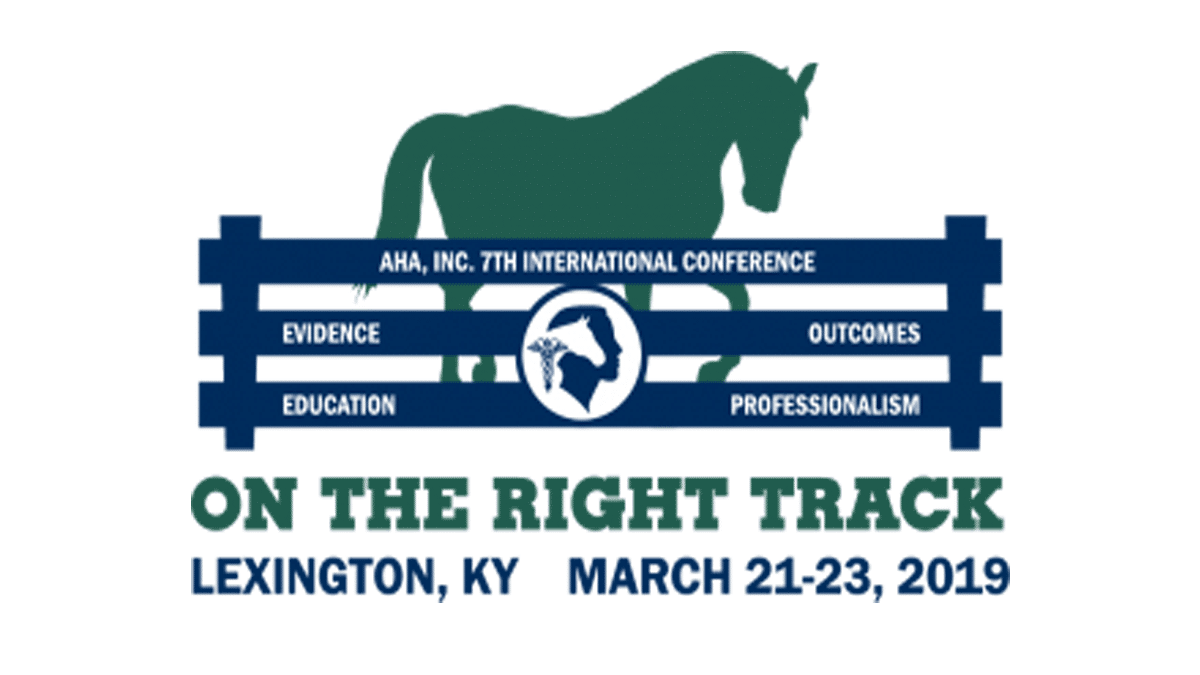 Calling all hippotherapy practitioners! The AHA 7th International Biennial Conference is something you won't want to miss.  The conference is hosted by the American Hippotherapy Association (AHA), a 501 C 3 non-profit organization that provides educational resources and continuing education courses for occupational therapy, physical therapy, and speech language pathology professionals who incorporate equines and equine movement in their treatments.
Different Topics That Will Be Covered
This year's theme is "On The Right Track" and will be held on March 21-23, 2019, in Lexington, Kentucky. It promises to be full of groundbreaking information in the hippotherapy field that will benefit current hippotherapy users as well as practitioners. Some of the many fascinating presentations you can expect to see at this year's hippotherapy conference include:
Research projects that investigate the use of hippotherapy
New or traditional treatment techniques that can be incorporated with hippotherapy techniques
Different hippotherapy equipment
Skills and techniques for working with horses during therapy sessions
Selection and training ideas for therapy horses
Business topics pertinent to therapists utilizing hippotherapy
Insurance and third party funding issues for hippotherapy users as well as hints, tips, and traps to be on the lookout for
Issues and solutions for treating specific impairments or functional limitations with hippotherapy
The Eleo Team Hopes To See You There!
You definitely don't want to miss this year's conference! Click here to register or to learn more about the 7th International Biennial Conference. If you do attend, please stop by and visit the Eleo team. We'd love to chat with you about how our easy-to-use, low cost, nonprofit fundraising software can help grow your resources and free up more time for your passion.