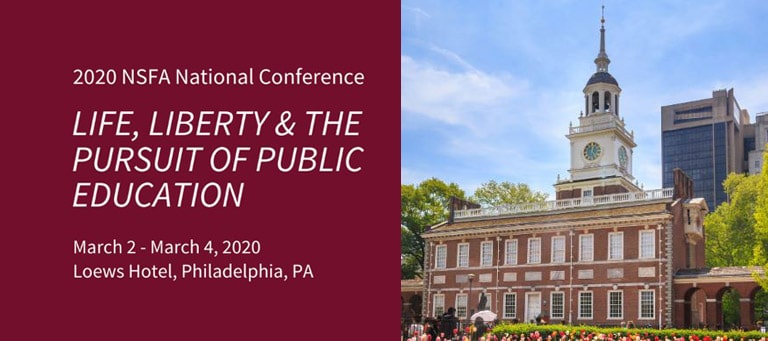 The National School Foundation Association (NSFA) is having its national conference in Philadelphia from March 2 through March 4, 2020, at the Loews Hotel. Learn all about this great event and why your nonprofit should attend.
2020 NSFA Conference Agenda
This conference will be full of excellent fundraising presentations, including Small Shop Foundations: Trying to Do it All and Experiencing Explosive Growth: Annual Sponsorship and the 5% Rule. There will also be presentations for marketing communications, student programs, and board development.
There will also be a few pre-conference sessions available. These sessions include:
●     Engaging School Districts and Partners in Student Impact Initiatives
●     The Impact of Education Foundations: A Mixed Methods Statewide Analysis
●     Everything You Need to Know to Build Your Annual Campaign Strategy from Year-End Appeals to Major Gifts
 2020 National School Foundation Association Conference Keynote Speakers
The 2020 NSFA Conference will have three important keynote speakers:
Charles Best – CEO and founder of DonorsChoose.org
Cheryl L. Dorsey – President of Echoing Green
Sharif El-Mekki – Chief Executive Officer of The Center for Black Educator Development
Don't Miss The 2020 NSFA Conference
Don't miss this extraordinary opportunity to learn from innovative and highly skilled education foundation leaders and philanthropy experts from across the country. Register for the 2020 National School Foundation Association Conference today!
Stop By And Say Hi To The Eleo Team
If you do attend the 2020 National School Foundation Association Conference, please stop by and visit the Eleo team. We'd love the opportunity to talk with you about your organization's fundraising goals and tell you how our easy-to-use, low cost nonprofit fundraising software can help grow your resources.