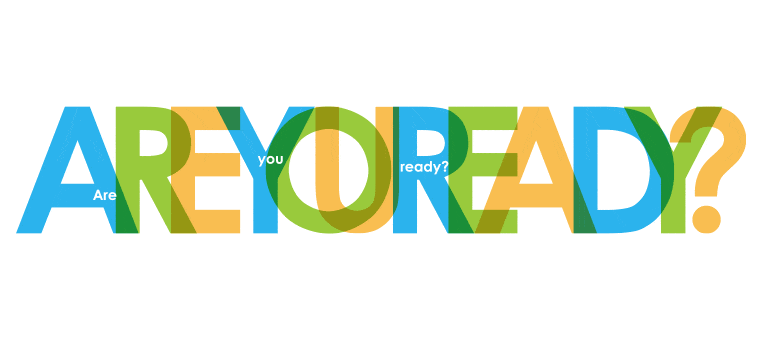 If there's one thing we all know, it's that New Year's Resolutions can be tough to finish to completion. To make meeting your New Year's fundraising goals a little bit easier, your nonprofit will need a plan.
There are some basic principles and best practices that you'll want to incorporate into your New Year strategy. To get a better sense of where you stand, we created an easy and fun Self-Assessment Fundraiser's Quiz. These questions will help your nonprofit understand where to focus your efforts in the coming year.
1. Do You Have a Written Fundraising Plan?
This is a document that outlines fundraising activities, staff and volunteer responsibilities, event and meeting schedules, budgets, and more. When time and resources are stretched thin, you need a written fundraising plan to keep your team focused and activities coordinated.
2. Do You Use a Donor Management System?
A donor management system allows you to manage your database, track donors and gifts, and manage fundraising activity – all in one place. Small nonprofits should look for a solution with features and capabilities that align with fundraising operations and organizational budgets.
3. Is Your Donation Page Clearly Visible on Your Website?
Finding the donation page on your website should be easy. Whether it's a link or a 'Donate' button, having quick access to giving is of particular importance. It's also necessary to consider simplicity – your donation page should be straight forward and provide donors with control over how they give and for what purpose.
4. Are You Sending Thank You Letters (or Emails) to Donors in a Timely Manner?
The first step to improving donor retention rates is sending a personal Thank You letter or email within 48 hours of the donation. The key is to show genuine appreciation for the gift, build a stronger relationship, and confirm the gift's purpose so they'll give again.
5. Have You Organized a Fundraising Event?
Although it can be easier and less expensive to fundraise online, you build stronger donor relationships and stir passion for your mission through in-person fundraising events. Be sure that your events focus on donor recognition, your nonprofit's goals and, of course, having fun.
6. Does Your Nonprofit Engage Donors a Few Times a Year?
Donors want to be kept in the loop. They want to see the real-world impact of their gifts. More information builds stronger relationships and increases the likelihood that they'll donate again. Ongoing donor engagement should be a top priority.
7. Are Giving Tuesday and an End-of-Year Appeal Included in Your Fundraising Plan?
30 percent of annual giving happens in December. 10 percent happens during the last three days of the year. This critical fundraising time begins with Giving Tuesday and ends with your End-of-Year appeal. Both should be highlighted in your New Year plan.
8. Do You Steward Top Donors with Face-to-Face Meetings and Phone Calls?
Major donors deserve face time, and we're not talking about the app. These are the donor relationships that drive the success of your nonprofit. Take the time to connect with top donors, in person and by phone, and learn as much as possible from these conversations.
9. Are You Tracking Donor Retention?
The bad news is, only about one in five first-time donors give again. The good news is, there's a lot of room for improvement and growth. Using donor management software to track donor retention will help you increase fundraising with current and lapsed donors.
10. Do You Have A Monthly Giving Program?
Monthly giving creates the recurring income that provides income stability and predictability. For many donors, one large donation per year might be a bit much, but 12 smaller donations are manageable. Use a monthly giving program to make donations automatic.
Bonus Question: Is There 100% Donation Participation by Your Board of Directors?
Board members graciously donate their time and expertise, but their financial support is needed, too. Any person on the board of your nonprofit, should be willing to make an impactful financial commitment of their own.
How'd You Do?
If you answered "yes" to eight or more questions, congratulations! You're a superstar fundraiser!
If you answered "yes" to seven or fewer questions, don't worry! We can help you improve your fundraising strategy with simple tips that you can begin to implement today. Check out the links throughout this article for helpful information created specifically for small shops, and take your fundraising to the next level in the new year!