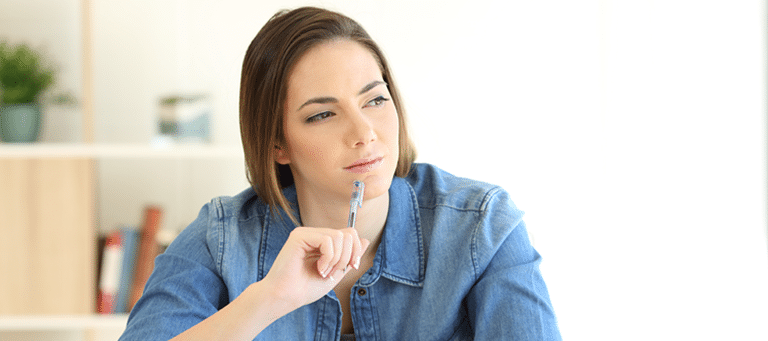 Donor retention isn't just based on how strongly a donor feels about your mission. What your nonprofit does with a gift, and how you treat the donor after the gift is made, will play a major role in the donor's decision to make a second gift. Both can be addressed in a thoughtful, well-structured thank you letter.
Of course, there are certain components of a thank you letter that can help to ensure the letter does its job – to show genuine appreciation for the donor's generosity, strengthen the donor relationship, validate the donor's decision to give, and motivate the donor to give again.
Let's lay out the content required to effectively thank donors –
1. The Salutation
If you get the salutation wrong, your thank you letter will have a negative impression. Does the donor like being on a first-name basis, or would they prefer a more formal greeting (Mr., Mrs. Dr., etc.)? The data in your donor management software should provide a clear record of how the donor prefers to be addressed and communicated with.
2. The Personal Connection
Any interaction with a donor has more impact when you make a personal connection. Personal connections prove that you know a donor directly and thereby engages them on a higher level. In a thank you letter, it could be a single, handwritten sentence that references a specific conversation or acknowledges the donor's primary reason for giving. It could be including a photo of the donor, a donor's close friend or family member, or someone who benefited from the donor's gift. In a thank you email, you could add a video with a personal, one-to-one message.
A history of interactions recorded in your donor management software will help you personalize thank you letters. Making a personal connection takes minimal effort but can immediately strengthen the donor relationship.
3. The Confirmation of the Gift's Purpose
Donors sometimes designate their donation for a very specific program or purpose. When you thank the donor, be sure to confirm that their gift is going where they expect it to go. Know the names of funds, appeals or campaigns that the donor is most interested and ensure the money is allocated properly.
4. The Story of Impact
Now that the donor knows their gift is going to the right place, let them know how much their gift is helping. Tell the story of a person or family whose lives have been changed. Again, in print and online, use photos and videos whenever possible to help bring your story to life. Further, software integrations, such as Constant Contact and MailChimp, should make it easy to add media and social sharing buttons into your thank you emails.
5. The Preview of the Next Interaction
When will the donor hear from you next? Share with the donor when they'll receive a phone call, a newsletter or an update on the program to which they've donated. Make sure the donor knows they are an important partner in the nonprofit's mission and you value their participation all year long.
6. The Signature
A handwritten signature is a must. The less your thank you letter looks like a form letter, the better. Also, consider adding a quick P.S. note after the signature to make the donor feel more connected to your nonprofit and your cause. If the thank you letter is being delivered via email, include details about the individual donor and lean on those personal connections to make your non-profit's thank you land a step above the rest.
Not only is Eleo Donor Management Software a valuable source of information about your donors, but it also has letter templates and integrations with popular email marketing platforms, Microsoft Office programs, Google Calendar and other tools that simplify the process of creating and managing thank you letters. To learn more about Eleo, check out a five-minute video demo or schedule a live, personalized demo.