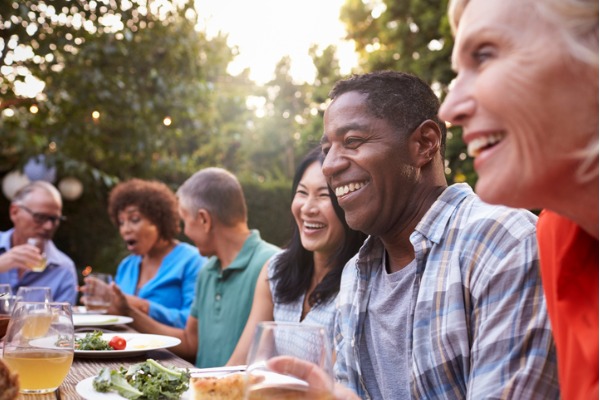 Nothing energizes a nonprofit committee like a brainstorming session. People shout out fundraising event ideas and someone scribbles them on a dry erase board. You pick the top two or three ideas and talk about what you can do to make them spectacular. Everybody is fired up!
Then one brave soul stands up and says, "Is this the type of event our core donors will want to attend? What exactly will we have to accomplish to achieve our fundraising goals?"
That kind of comment might deflate the room a bit. But when you're planning a fundraising event ideas, it's often necessary to bring the conversation back down to earth. If you want your event to be successful, it has to be aligned with the wants and needs of your donor base and the goals of your nonprofit.
Know Your Financials
What's the budget? What's the goal? These are two simple questions, but failing to cultivate fundraising ideas with the answers to these questions in mind can put your nonprofit in a financial bind.
Gala (dinner/dance) fundraisers are typically expensive and time-consuming, and planning a gala for the first time can be a financial risk. However, they can turn into signature events that donors anticipate every year. These events can be extremely successful if you work within a realistic budget, have realistic expectations, and understand exactly what will be required to meet your financial goals.
Know Your Core Donor Base
When brainstorming nonprofit fundraising ideas for events, it's easy to forget that it's all about the donor, not the nonprofit. This is why it's important to form a large event planning committee that's representative of your donor base. Focus on what's in it for them.
Remember, people often look for any excuse to say "no" (I don't want to spend that much, I don't want to get dressed up, etc.) You have to know what your core donors are willing to spend and what types of activities they enjoy. At the end of the day, the job of the event is to raise money, so you might be better off simplifying things.
For example, suppose you're planning a trip to the city to see a Broadway show. You could plan a fancy lunch on top of the show, but is it worth it? It might be better to just provide a simple lunch, which will reduce the cost, time commitment, and planning.
Gather detailed information in your online donor management software and use this data when creating a committee and brainstorming fundraising ideas for events.
Baby Boomers and Millennials
Boomers and older adults have been the leading age group of donors for the past decade. It's okay to capitalize on the latest trends and throw flashy events for younger people, but you still have to appeal to older adults. Fundraising events sensitive to the needs older individuals such as minimal walking and good acoustics will help increase attendance. Book and author presentations, dinners with prominent speakers, and food-related events are popular with seniors.
Don't be afraid to bring kids into the equation. These kids are the grandchildren of baby boomers, and they can help you attract a new generation of parents and Millennials.
Regardless of age, make each donor feel special, whether it means a photo of a child with a favorite super hero, a meet-and-greet with an author, or a friendly conversation with the president of the nonprofit. Donors deserve that VIP time.
Spice Up Old Event Ideas
Walks and bike rides are still very popular, but you're also seeing mud runs and color runs as nonprofits look for ways to breathe new life into traditional events. A great way to rally support and bring a community together is to focus your event on a specific initiative. People like to give targeted donations rather than contributing generally, so give your event a theme and focus your marketing on raising money for a single program.
What's your nonprofit's process for coming up with event fundraising ideas that meet your goals and make donors happy?