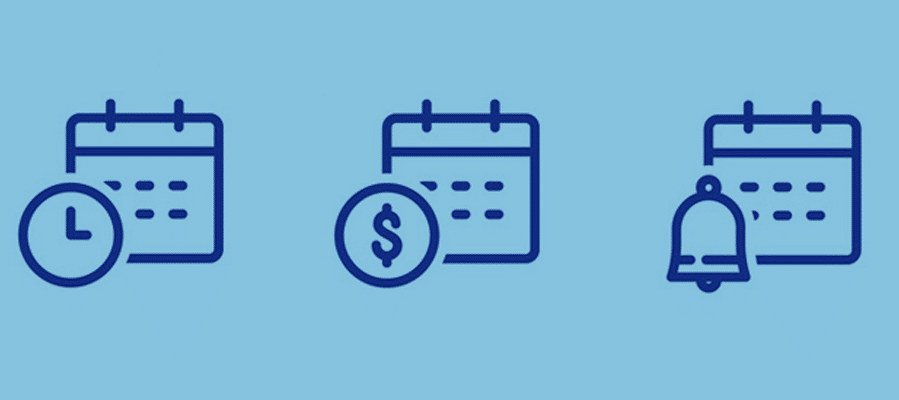 Resource-strapped nonprofits tend to overlook a seemingly mundane tool – a consolidated calendar. Many nonprofits bounce back and forth between calendars on different online platforms. In some cases, paper calendars and organizers are still part of the mix. Moreover, left without the ability to integrate, employees use only their individual calendars to manage their day to day. Even when calendars are used efficiently, people tend to use a fraction of the calendar's features and functionality.
The first step is to centralize your initiatives into one company calendar. Using a shared calendar allows all employee tasks to be held in a singular location. This immediately reduces duplicates, overbookings, and general confusions. All meetings, assignments, events, fundraising activities and more can be coordinated more effectively. Further, with everyone on the same page, it helps to cultivate an inclusive work environment.
Once you unify your calendars, you can take full advantage of the rewards.
1) Fundraising Strategy
When you align individual fundraising calendars with the universal company calendar, you create a cohesive fundraising strategy. Management of donor relationships becomes streamlined. Knowledge of who is reaching out to whom becomes accessible. Scheduling touches becomes more effective. And donor stewardship becomes easier. By consolidating calendars, you create an environment where fundraisers are accountable and donor retention is expected.
An example of increased effectiveness is when calendars help you determine the appropriate frequency for contacting donors. You don't want to overwhelm people, but you need to stay top-of-mind. Your calendar helps you build the kind of relationship the donor wants to have with your nonprofit. This will make fundraising more successful and turn single donors into life long supporters of your cause.
2) Time Management
How are your board members, staff and volunteers spending their time on a daily, weekly, monthly, quarterly and yearly basis? When you answer that question, are you guessing or answering definitively?
Regular use of an incorporated calendar will tell you exactly how your nonprofit is investing its time, from meetings to email marketing campaigns to stuffing envelopes. When you know exactly how time is spent, you can allocate your resources more efficiently and precisely. You may be surprised to find that improper time allocations were leading to less efficient time management.
For example, suppose you send a weekly meeting invitation that blocks out an hour of time because that's how you've always done it. In reality, those meetings never take more than 30 minutes. Shorten those meetings on your calendar invitations to 30 minutes and you just gave back two hours per month to every participant.
Coincidentally, you can also use information from your internal calendar to show prospective volunteers and staff how their time will be spent with your nonprofit. By showing them an accurate representation of your time management skills, your nonprofit can look that much more appealing.
3) Activity Tracking
The value of online calendars goes beyond scheduling isolated tasks, recurring meetings and vacations. Calendars can be used to track virtually any nonprofit activity, set deadlines, and keep various initiatives on schedule. Think of your calendar as a project management tool.
Use your calendar to track due dates and follow ups for your end-of-year appeals. Monitor and coordinate event planning activities for your annual gala. Record donor touches for your major givers. You can even keep remote workers fully engaged and in the loop. This type of strategic planning allows your nonprofit to excel.
Eleo Integration with Google Calendar
Eleo Donor Management Software (demo link here!) recently announced integration capabilities with Google Calendar. That means you can now export your nonprofit's Eleo calendar into your personal Google Calendar. Utilize Google's features and functionality to stay on top of personal and work tasks. Let us show you how Eleo can improve your nonprofit's operations and become more successful.