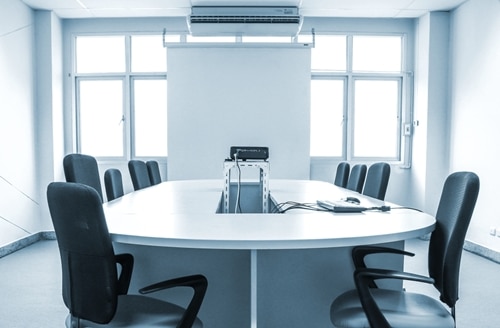 This is the time of year many nonprofits have new board members joining their ranks. For others, their board members are returning to their position on the board after the "end of year" campaign. Whether you're welcoming new faces to your board or hoping to re-energize existing members, you should consider implementing or improving your new year orientation methods. With the start of a new fundraising year, you want your board to be enthusiastic about the responsibilities and tasks ahead of them.
Onboarding new board members 
First, you want to start your relationships off right with your new board members. Take the time necessary to introduce each one of your new board members to the other members of the board. Allow time to review the expectations and responsibilities of a board member. All of your board members (new and returning) may find it extremely helpful for you to provide them with a board manual full of necessary and specific information about your nonprofit. Some of this may include:
Mission statement, history and/or statement of values.
Board member agreement.
Staff and board member bios.
Recent financial reports.
Annual reports or necessary documents.
A list of meetings in the coming months.
This is by no means a complete list of information your new board members need before they launch into their official duties. However, beyond simply providing them with their board manual, you should call in key staff personnel to bring new members up to date and help them feel involved with the rest of your organization. Your new-member orientation strategy is not the only one that may need an upgrade. Here are a few ideas about how to re-energize existing members during orientation as well:
1. Review roles and responsibilities
The start of a new year is a fantastic time to return to the basics. Take time to go over their various roles and responsibilities in a positive and meaningful way. It can be difficult to get back into the swing of things after a long break, which is why your board members may welcome a quick refresher course. Don't dive too deeply, as you don't want to exhaust them, but make sure to hit on all the main points.
2. Don't do business as usual
Additionally, don't immediately launch into standard protocol and quarterly reports at your first meeting of the new year. Forget about conducting business as usual for this meeting, and give your board members an opportunity to be creative and discuss ways they can help this year. This will also works for new members, as they can suggest specific ways they can contribute in their new role with a  unique skills or connections they bring to the organization. During this part of your orientation, encourage your board members to be creative with new fundraising ideas and new initiatives to increase participation for the new year.
3. Switch up committee members
Your returning board members may be ready to take on a new role or challenge in various areas of your nonprofit's operations. In your new-year orientation, let them join a new committee or project so they can collaborate with new people and on different topics. This may help them become re-energized and spark new ideas to move your organization forward.