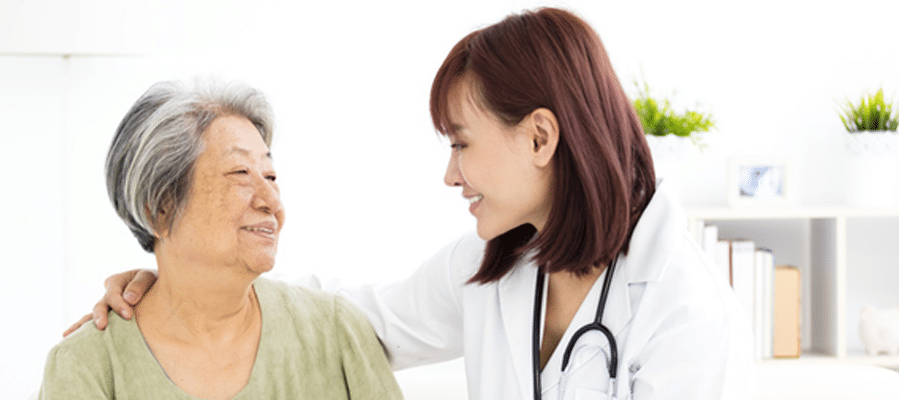 Healthcare foundations, the Eldercare Foundation and the Visiting Nurse Association (VNA) Foundation of Central New York, are the fundraising arms of Nascentia Health, a home-based healthcare system serving the residents of 48 counties in New York State. When Medicaid, Medicare or private insurance won't cover services for patients, these foundations step up to fill medical and quality of life needs. The Eldercare Foundation supports the senior population, while the VNA Foundation of Central New York supports pediatric patients.
When Aida Byrne, Vice President of Corporate Development, and Jennafer Rolf, Development and Events Specialist, joined Nascentia Health, they "inherited" the donor management system already in place. Some of its features were adequate, but it fell woefully short in multiple areas.
"The old system had no customer support," Aida said. "We couldn't pick up the phone or email someone with questions. When we got stuck, our only option was to look for how-to videos on Google and try to figure things out."
The lack of customer support was made worse by a complex user interface. Previous employees had to create a binder filled with sticky notes and detailed instructions about how to find certain data and features. The development team wanted a user-friendly, mobile-friendly donor management system that could be accessed from any location and device.
Aida and Jennafer met Cindy Gittleman, Business Development Director at Eleo Donor Management Software, at the 2017 AFP International Fundraising Conference in San Francisco.
"Our healthcare foundations are relatively small compared to large hospital foundations, so we didn't need a big, elaborate system," Jennafer said.
"Cindy explained that Eleo is ideal for nonprofits like ours. When she told us the price, we couldn't believe it. We figured there must be hidden costs because it was so inexpensive compared to what we were paying."
They learned that Eleo is one of many solutions offered by its parent company, Community Software Solutions (CSS). CSS keeps Eleo affordable as a way to give back to the nonprofit community, which appealed to Aida and Jennafer. After seeing a demo, Aida recommended Eleo to the Nascentia Health CEO.
"We had the flexibility to trial Eleo for a couple months and keep our existing database just in case," Aida said. "Not all companies allow you to do that. From a technical standpoint, we had to make sure Eleo would marry with the systems we had, which it did. At that point, it was full steam ahead."
The Eleo team walked Nascentia through the entire process of transferring all files and data to their new Eleo database. They also had unlimited access to free live training sessions.
"They do it all," Jennafer said. "We basically gave them the spreadsheets and they uploaded everything. We were able to get up to speed with minimal training. And there are no hidden costs. We haven't incurred any additional costs beyond the monthly fee."
Eleo support is always available by phone or email. For example, a few months after deploying Eleo, the development staff discovered a payroll deduction glitch caused by a misconfiguration. Eleo support went back several months to make sure all deductions were corrected.
"Honestly, I never logged in to the old system," Aida said. "It was too complicated for me to find what I needed, so I always had to ask someone to do it for me. With Eleo, if I want to find out if a pledge was made, I search for the company name. I can see the name, address, phone number, email, pledge amount, whether it was paid, and other data – all on one screen."
The Eldercare Foundation and the VNA Foundation of Central New York have been using Eleo Donor Management Software for about a year. They manage fundraising for three yearly events, an annual appeal and monitor other donor stewardship. The difference is like night and day.
"We were still relatively new in our roles at Nascentia Health when we discovered Eleo," Aida said. "Our old system wasn't broken, but we knew it was antiquated. Our organization is all about change, and we wanted a fresh start. We wanted something user friendly and accessible, and we wanted support that wouldn't leave us hanging. Eleo has definitely lived up to expectations. We couldn't be happier."