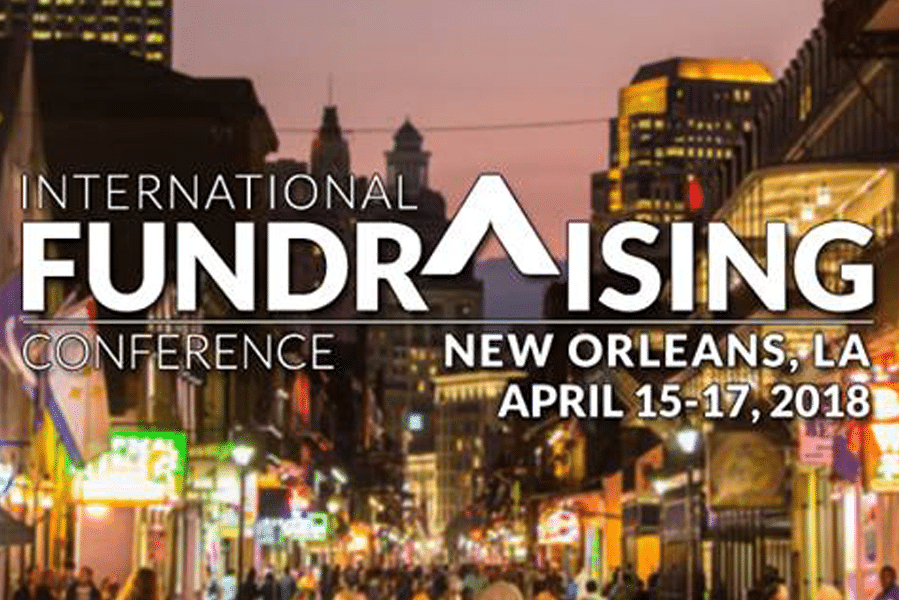 Eleo can't wait for this year's AFP International Conference to be held April 14-17.  The annual event boasts not only the historical and architecturally beautiful location of New Orleans, but more than 90 education sessions over three days, covering all aspects of professional fundraising and nonprofit management. Now in its 55th year, The AFP International Fundraising Conference draws fundraisers and nonprofit executives from around the world. They represent organizations, causes and communities of every size and make-up. What they have in common is a drive to do more, be more, and continually refine their skills to generate greater impact on society.
The event also showcases top service providers like Eleo, who have committed their expertise to supporting nonprofits and the fundraising that serves as their lifeblood.  This is an opportunity to connect with vital partners to help your organization grow.  Meet Eleo in person and learn about how our fundraising donor management software will save you time and increase your fundraising.  We love attending conferences to meet current clients and prospective new clients.   At Eleo we don't just hand you a product and walk away.  We provide live customer support that is critical to successful deployment and use of any software product.
Come meet us at Booth 318 where we will get to know you and your fundraising challenges as well as provide a chance to win an Amazon Echo Dot (Alexa) and more.
Follow us on social media (Twitter, Facebook, Linkedin), and be the first to hear live updates from the conference and any hints about special promos we might have in store for conference attendees!
Haven't registered yet? Register here.