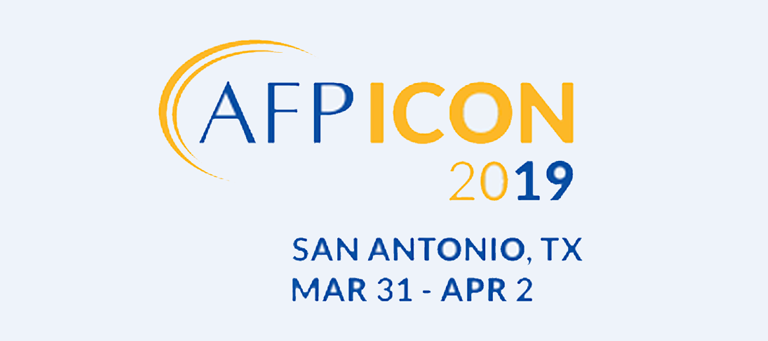 Eleo can't wait for the Association of Fundraising Professionals – AFP ICON 2019, the world's largest conference for professional fundraisers. This year's event will be held in San Antonio, Texas, from March 31 to April 2, 2019. Learn why APF ICON is the best fundraising conference of the year, how it can benefit fundraising professionals, like yourself, and where to find the Eleo team at this year's conference.
Get Access to Over 90 Educational Sessions
This year's AFP ICON conference will feature over 90 different educational sessions you can attend to unlock your fundraising potential. Some of the different topics that will be covered in these highly informative sessions include:
Mastering leadership
Tips for relationship building
Ways to secure "the gift"
Fundraising trends
Innovations in fundraising.
This is just a sample of the many different topics these educational sessions will cover.
Network with Fellow Fundraising Professionals
Attending AFP ICON 2019 not only gives you a chance to attend highly informative educational sessions that will give you the tools to maximize your fundraising potential, but it also gives you the chance to network with thousands of fellow professional fundraisers.
 This Year's Keynote Speakers
Conference attendees will be treated to two amazing keynote speakers: visionary, activist, author, and motivational speaker, Spencer West and award winning journalist, documentarian, news anchor, producer, entrepreneur and philanthropist, Soledad O'Brien.
Spencer West
An awe-inspiring human being, Spencer West is no stranger to adversity. After losing both legs from the pelvis down at the age of five, Spencer has managed to tackle every challenge life has thrown at him. He uses his experiences and accomplishments, along with humor and humility to inspire others to face their own challenges, embrace change, and redefine their own lives and careers. His inspiring words have reached millions of listeners around the world.
Soledad O'Brien.
Soledad O'Brien brings a fresh perspective to audiences through her power of storytelling. As a champion of diversity and her intense focus on diverse and contemporary issues, Soledad gives a much-needed voice to the underserved and disenfranchised. Her powerful words can help foster change in one's own community or organization.
The Eleo Team Hopes To See You at AFP ICON 2019!
We are very excited about this year's conference, and we hope to see you there! If you do attend, please stop by and visit the Eleo team. We will be at booth #248 . We'd love to chat with you about your organization's fundraising goals and tell you how our easy-to-use, low cost, nonprofit fundraising software can help grow your resources.