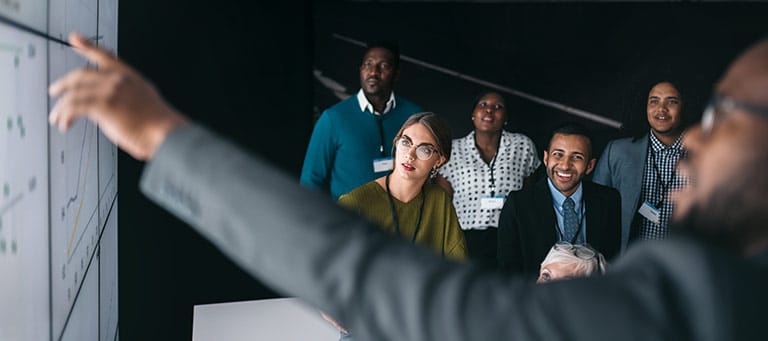 You and your board members do not need to be tech geniuses. In fact, the best technology is designed to be user friendly and cater to those who are not tech-savvy. The key is to understand what tools are available and how they can help. Every nonprofit and its board should spend time learning the basics of donor management and researching technology services that can make fundraising more successful and easier in 2020.
If you're not sure where to begin on your tech journey, start with these three building blocks.
Embrace Donor Management Software
Donor management software is a database that allows you to organize, communicate with and track your supporters. Within one consolidated system, you can pull information such as – volunteer status, constituent relationships, event attendance, donor interests, lapsed donors, and more.
Donor management is not just about transactions. This type of software provides a wealth of donor information. Donor management software uses analytics to generate insights that allow you to build stronger donor relationships. These relationships, when managed with the right technology, will help you become a better fundraiser.
Unfortunately, in recent years, "donor management" website widgets have gained popularity. These widgets collect a donor's contact information, the donation amount, and the date they gave. Board members tend to gravitate toward this type of software because of their low cost. However, while helpful for money collection, they are a far cry from a full donor management tool.
Whether you are currently using a widget, a dated donor management system or an Excel spreadsheet, it is imperative to educate you and your board on true donor management systems. As technology continues to advance, so too must your fundraising efforts. Research is your friend! Learn about the features, capabilities, and price points of different databases to see which system aligns with the needs of your nonprofit.
Get Up to Speed on Integrations
An 'integration' is the linking of two separate software systems. Integrations expand a software's functionality. For donor management software, your integrations will give you greater capabilities in arenas like – mailings, donor prospecting, accounting and more.
For example, some platforms that Eleo integrates with are listed below.
Constant Contact and Mailchimp: Email marketing platforms
Google Calendar: Calendar system accessible via tablet, phone, etc.
Stripe and Braintree: payment processors
QuickBooks: Accounting software
DonorSearch: Prospect research platform.
As an Eleo user, you can link these valuable tools to your database. The software programs then communicate and catalog important donor information.
While you may not need every integration a system offers, it is a good idea to understand the basics. Some good questions to ask yourself, before discussing with your board, are – Do I know what integrations are? What are some of the most common donor management integrations? What do they do? How can they support our fundraising efforts? These questions will help you better explain to your board the benefits of having certain integrations. And, in turn, will assist you in making better technology investments.
Claim Your Google My Business Profile
Another important piece of technology to capitalize on is Google My Business. Google My Business is a free tool that enables nonprofits to provide information about their organization to supporters. When someone searches for your nonprofit, this information appears to the right of search results.
Google My Business shows your location, website, phone number, and hours of operation. You can explain your mission, link to your donation page, promote events, and share photos and videos that show the impact of your nonprofit. People can read and write reviews and even send you an instant message to find more information.
There are three primary benefits to claiming your Google My Business profile. First, it helps you show up in Google Search, Google Maps, YouTube, and other Google services. Second, more visibility on Google translates to more credibility for your nonprofit. Third, you'll have more control over information about your nonprofit, which reduces confusion and creates a better user experience.
To claim your Google My Business Listing, go to www.google.com/business. This is a great way to increase exposure and bring more attention to your fundraising events and campaigns.
Technology is always advancing. Your board needs to be kept in the loop. We are here to help! Want to learn more about Eleo donor management software and the integrations that can help you become a better fundraiser in 2020? Contact us to schedule a demo.