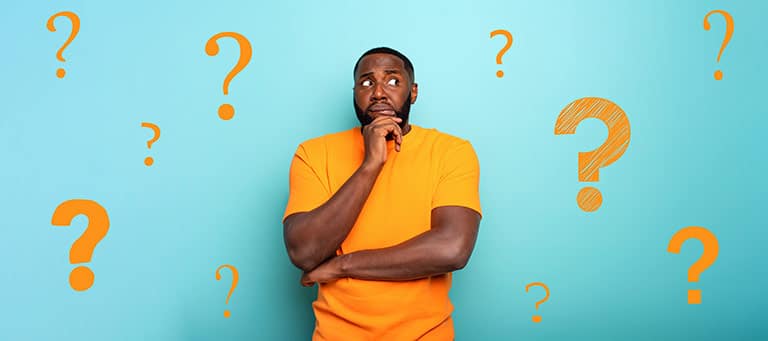 You donate your time and talent with the best intentions. You believe in the nonprofit's mission. You bring your all to the organization. You want to do your part to make a difference.
Whether you're an enthusiastic volunteer or new board member, it is no surprise that leadership sees something special in you. They inquire about your interests and increase your responsibilities. And before you know it – you are somehow positioned as the newest Fundraising Chair.
One problem – you've never fundraised before! You've helped out at the annual gala or wrote a few thank you cards to donors, but you've never managed a fundraising campaign or organized a large-scale event.
Fear not, accidental fundraiser! You're not the first person to be thrust into an unfamiliar role, especially in the small nonprofit community. With the right information, tools and support, you will succeed. The advice below will help get you started.
The Information You Need
Your Mission – People make donations in support of your nonprofit's mission. It is imperative that you, as Fundraising Chair, understand that mission better than anyone else. Who benefits? How do they benefit? What is the impact? Learning the ins and outs of your mission is the first step to successful fundraising.
Governance – When you take on a critical role with a nonprofit, accidentally or otherwise, you need to understand governance. In other words, you need a complete knowledge of your Board Members and their roles. As fundraising chair, you're essentially an employee of the board. You will need to communicate with them and get almost everything approved by them. This process goes much smoother if you learn who each individual is and the energy they bring to fundraising.
Fundraising Budget & Goals – The board should provide you with the current fundraising budget and future goals. It's important for you to determine if the two are aligned. Look into past fundraising efforts so you can see what worked and what didn't. Use this information to determine what your best money raising strategies will be.
The Tools You Need
Donor Management Software – The fundraising chair's best friend is easy-to-use but feature-rich donor management software. The software should allow you to organize donor data, send acknowledgments, accept donations online and more. Explore your current software to see if it is a good fit.  Hop on over to this blog for things to look for.
-Tip: If you are currently organized on excel spreadsheets, check out Eleo's Opportunity Grant Application to get full access, at no cost.
Accounting Software – It's an important distinction to make that accounting software is different from donor management software. While the fundraising chair doesn't necessarily facilitate the accounting side of the organization, it is important that you touch base with your treasurer about which software they use. You will need to find software that integrates easily. For example, Eleo integrates with QuickBooks.
The Steps You Need to Take
Learn About Fundraising – Download E-Guides, read through blogs, watch webinars, research what other successful nonprofits do. It's important to expand your fundraising knowledge base first. It will help you to feel more confident and will showcase that you deserve to be at the table.
Build Your Team – Fundraising should never be a one-person job, no matter how small your nonprofit is. Your key players should include – staff, volunteers, and, of course, board members. It can be helpful to cultivate a fundraising committee whose members are willing to give donors the attention they deserve. Look for energy, positivity and experience. These people should be the cheerleaders of your nonprofit!
Create a Fundraising Plan – At this point, you have your data. You know your mission and team. You understand the nature of fundraising. You've analyzed previous fundraising efforts. You know your budget and goals. Now it's time to create a fundraising plan for the future.  Click Here to Get Started.
Final Thoughts
Feeling overwhelmed is natural, especially for an accidental fundraiser. Take it one step at time, celebrate the small wins and build momentum! Focus on the mission and why you're supporting the organization to stay inspired and motivated. And most importantly – believe in yourself!
As an accidental fundraiser, we know it can feel like a lot. Eleo has your back! Contact us to schedule a demo.