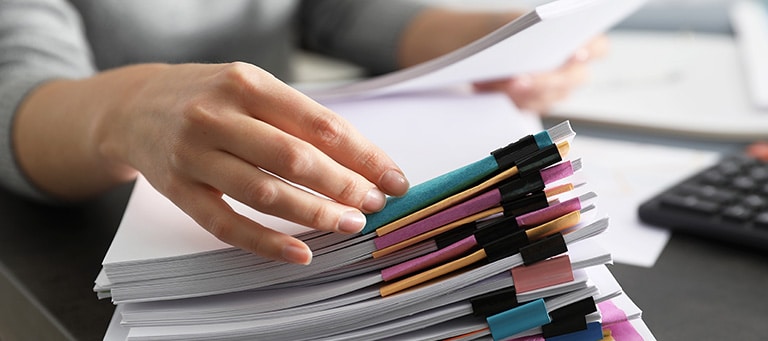 Data is the lifeline of any business. The same should be true for nonprofits. Small nonprofits typically have access to more donor data than they realize; but analyzing the right data and using it to improve fundraising efforts can be tricky. A great resource for small nonprofits is a donor research platform.
What Is Donor Research?
Donor research is the process of learning more about current and prospective donors to better understand their giving potential and develop strategies to engage them. This goes further than notes from conversations with donors or having them fill out questionnaires.
Donor research can tell you a donor's wealth, how much they donate and how often, involvement with other nonprofits, events attended, foundations and boards they're a part of, types of properties owned (real estate, boats, planes, etc.), business affiliations, passions and interests, and more. Typically gathered from wealth and philanthropy databases, this data can provide insights into whether an individual donor has the capacity to give more to your nonprofit, the likelihood that they'll give, and an appropriate gift amount to request.
Why Is Donor Research Important?
You already know who your major donors are and, ideally, have strong relationships with them. You should have a pretty good idea of what motivates them to give and how much they've given previously. Donor research will dig deeper into major donors and provide insight about how much they give to others and the potential for you to ask for more.
While donor research is helpful when exploring major donors, the sweet spot for small shops is with mid-level donors. Insights gained from donor research can help small nonprofits determine which mid-level donors have the greatest potential to step up and become major donors. Donor research will paint a clear picture of their financial landscape, philanthropic activity, and what drives that activity. Then you can develop a plan for engaging each of those donors and pinpointing the right "ask" amount.
Can you use donor research as a prospecting tool to identify potential donors in the general public who have never given to your nonprofit? Definitely! But be aware that casting such a wide net can be costly. Most donor research tools are priced by search, so it is important to use those searches strategically. A highly targeted approach that focuses on specific types of donors in your database is the most manageable, cost-effective approach for small shops.
How to Leverage Eleo's Integration with DonorSearch
DonorSearch is a prospect research company that uses proprietary algorithms to help nonprofits find the people who are most likely to give or increase their gifts. Their database is constantly updated with more than 300,000 pieces of data every week. DonorSearch is now integrated with Eleo Online Donor Management Software, at an exclusively low rate.
Using DonorSearch within Eleo is easy and fast. Simply go to a contact record and click the "DonorSearch" button by your donor's name. This takes you to the Donor Search profile for that individual. You instantly have access to the mountain of information mentioned previously – such as, giving across the donor's lifetime, their usual gift size, which causes they give to regularly and what your gift 'ask' should be. Essentially, small shops that use Eleo now have access to the same donor research tools used by multimillion-dollar nonprofits.
Are you a current Eleo client with an interest in DonorSearch integration?
Check out what you can access as an Eleo user.
New to Eleo, but curious about how we work with DonorSearch?
Check out what you can access as an Eleo user.