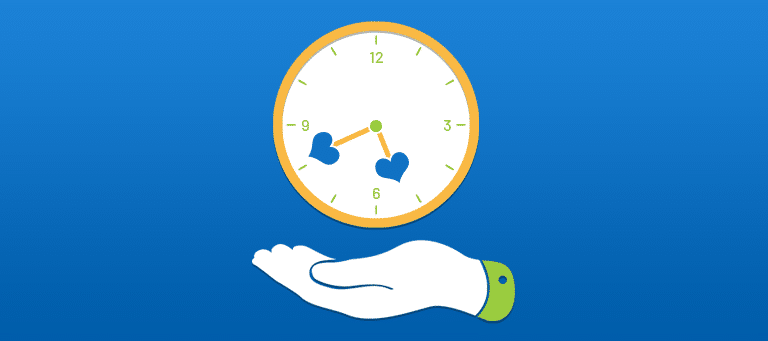 Giving Tuesday is only seven years old. However, this 'Tuesday' that follows Thanksgiving, Black Friday, and Cyber Monday now serves as the unofficial kickoff to end-of-year giving for the nonprofit world. As important as Giving Tuesday is to your fundraising strategy, it's a day you share with thousands of other nonprofits. It's not unique to your organization, cause, or community.
This is why so many small nonprofits are developing their own 'Giving Day'. They're capitalizing on the Giving Tuesday concept to create annual events that generate a ton of fundraising activity, without the worldwide competition.
Let's discuss what a 'Giving Day' is and why they are so successful. Also, be sure to keep an eye out for our follow up blog where we'll offer recommendations for making your 'Giving Day' a hit.
What Is a Nonprofit Giving Day?
A nonprofit giving day is a 24-hour fundraising event that rallies people around a common cause to increase awareness of your nonprofit, find new donors, and bring in gifts from existing donors.
Giving days typically focus on online engagement via social media and email throughout the day, which builds up to an in-person fundraising event at the end of the day, followed by more online activity and fundraising. We like to think of it as a combination of party planning and fundraising – a virtual party to support your cause, leading up to a live party that brings the community together.
While galas tend to focus on major gifts, giving days are more about introducing your nonprofit to new people and securing smaller gifts from a larger number of donors. The online component makes it possible to reach people outside of your local community. The in-person party allows you to start building relationships with new donors from your area in a fun setting.
There is no "right day" for a giving day, but they're typically held during late spring or early summer, on the opposite end of the calendar from Giving Tuesday. Your giving day could coincide with a day that holds special meaning for your nonprofit, like an anniversary, or a day recognized locally, nationally or internationally. This could be anything from Endangered Species Day or National Children's Day to an established community event, like a parade.
Why Are Nonprofit Giving Days Effective?
The obvious benefits of giving days are increased awareness for your nonprofit, a major fundraising push, and a larger donor base to cultivate. Here are more reasons why giving days work.
Giving days have less competition. Your giving day is about your nonprofit or your group of partner organizations (more on this in the next blog), your party, and your cause. Unlike Giving Tuesday, you won't be competing with thousands of nonprofits for the attention of donors.
Giving days mobilize your organization. While different team members might have different responsibilities for giving day activities, everyone's goal – staff, volunteers, and board members – is to spread the word about your nonprofit's giving day and raise as much money as possible in a 24-hour period.
Giving days allow you to tell your story. Because more attention is focused on your nonprofit, you'll have the opportunity to speak to why your cause is special – why you do what you do, how you do it, and the impact of what you do. This not only helps you connect with new donors, but it can also earn your nonprofit valuable media coverage.
Giving days become annual events. When properly planned and executed, your team and donors will look forward to your giving day, creating a ripple effect that attracts more donations and support for your cause, annually!
Of course, giving days require significant planning. Experts recommend a six to nine month planning timeline. But that shouldn't discourage you from taking advantage of such a wonderful opportunity to reach donors and make a bigger difference. In the next blog, we'll offer ideas and recommendations for making your giving day as successful as possible.