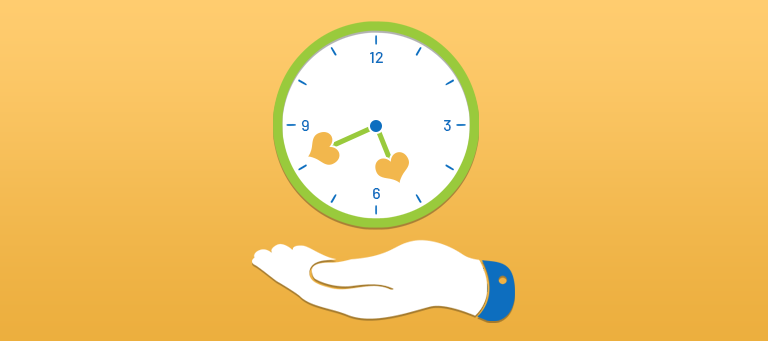 In the previous blog, we discussed why giving days have become so important to fundraising for small nonprofits. These 24-hour events are designed to build awareness of your nonprofit and expand your donor base with smaller gifts, unlike traditional galas that typically focus on major donors.
While Giving Tuesday kicks off end-of-year fundraising for thousands of nonprofits, your nonprofit's giving day is completely your own. Your giving day can become an annual opportunity to mobilize your organization – staff, volunteers, and the board – and focus completely on fundraising. In addition to raising money and bringing in new donors, these are fun events that can energize your nonprofit!
When properly planned, giving days can deliver a huge financial boost to your fundraising. Here are seven recommendations for making your small nonprofit's giving day a success.
1) Set Large but Realistic Goals
When setting goals for the number of new donors, total dollars raised, average gift, staff participation rate, etc., aim high! At the same time, you don't want to pull numbers out of thin air. Use your donor management software to create bold yet achievable objectives based on hard data.
2) Assemble an Energetic Team
Your giving day is an "all hands on deck" event for 24 hours. However, you need the right team to organize the event and manage communications. Skills and talents for specific responsibilities are important, but enthusiasm is a must. Your team should generate excitement!
3) Brand Your Giving Day
Create a theme. Design a logo. Come up with a clever hashtag and slogan. Develop a simple, powerful message that captures the energy of your giving day. These branded elements should be used in every part of your marketing outreach – website, email, social media, direct mail, and advertising.
4) Engage, Engage, Engage
Communicate consistently with your internal team and external ambassadors. Partner with other nonprofits whose mission is complementary to yours to reach new, potential donors. Seek sponsorships from those in the local business community who support your mission. Look for donor matching gifts.
Make sure everyone is working together as part of a cohesive communications strategy for giving day, but also empower each entity to be creative to increase engagement. Think funny memes, heartwarming videos, interesting games and quizzes, and other content that grabs attention.
5) Tell Your Story
Stories of real-world impact inspire new donors to give and existing donors to increase their gifts. Never pass up an opportunity to share photos, videos, and written stories that capture the results of the work you do. Share them on your website, social media, and during in-person conversations at your live giving day event.
6) Celebrate and Thank Donors
The importance of donor recognition and a genuine "thank you" can't be overstated. This doesn't just apply to donations. Thank people for spreading the word about your nonprofit and your giving day. Thank them for signing up for your newsletter and liking your Facebook page. Make sure they know how much you value their support!
7) Collect Ideas, Lists, and Data for Future Giving Days
What did you learn about a particular donor? What ideas were suggested that can be used next year? What tasks could be better organized and executed? Is there anything you forgot? Create a simple process for collecting this information and building lists within your donor management software for future giving days.
Let us show you how various features of Eleo Donor Management Software can be used to make your small nonprofit's giving day more successful. Contact us to schedule a demo and get the ball rolling on your next giving day!