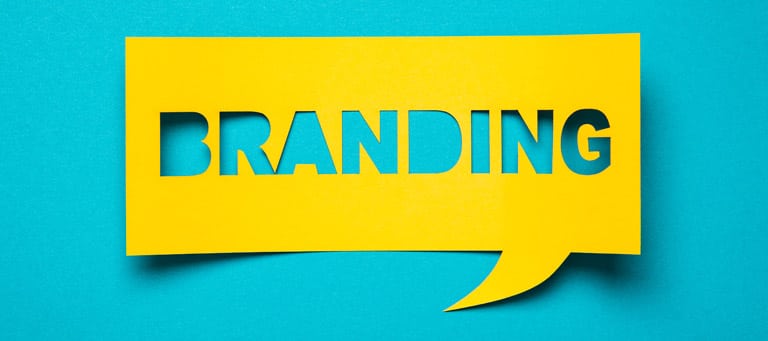 Branding isn't just for businesses. In fact, nonprofit branding has become a top priority as small shops take steps to make sure their brand accurately reflects their mission and the impact of their work.
That's why nonprofits like The Community Soup Kitchen and Outreach Center rebranded as nourish.NJ and The Foodbank of Monmouth and Ocean Counties rebranded as Fulfill NJ.  Major nonprofits such as the YMCA became The Y and Big Brothers Big Sisters has also overhauled their branding in recent years.
The problem is, many small shops don't have branding and marketing experts on staff or the board who understand what a brand is, why branding is important, or what effective nonprofit branding looks and feels like. We get that and it's okay. Here are some tips to help you get on track!
What Is a Brand?
A brand is not a logo or a slogan, although both are important to a brand. A brand is a promise – a promise to deliver a certain experience, solve a certain problem, or produce a certain result. A brand makes people feel a certain way. A brand shows why your nonprofit matters. When nonprofits consistently live up to their brand promise, they can build emotional connections and stronger relationships with donors.
Why Is Small Nonprofit Branding Important?
Your brand, along with every interaction people have with your nonprofit, shapes perceptions, both positive and negative. Your brand sets expectations of what it's like to support your nonprofit, what kind of impact a donation will have, and how often someone should expect to hear from you. Your brand can also help people decide whether they'll make a donation, support your event, volunteer, or serve on your board.
This is why it's important for everyone on your team to work hard to reinforce your brand and fulfill your promise – and make things right if they ever fall short.
What Are the Keys to Successful Nonprofit Branding?
Even the smallest nonprofits need to look and sound professional. That includes visually appealing design, a seamlessly functioning donation page, the right messaging, well-told stories, an easy-to-use website, and interactions with supporters that are both pleasant and professional. Effective nonprofit branding creates the perception that the organization is reliable, stable, and worthy of someone's support!
Consistency is also key to successful nonprofit branding. If there's a disconnect with how you present your brand on your website, Facebook page, brochure, and chamber profile, you could end up confusing potential donors. If a board member and a volunteer explain the same fundraising program differently, your mission could appear murky and people might wonder if you have a handle on things.
To avoid disconnects and confusion, make nonprofit branding part of your organizational strategy, meetings, and training. Discuss your brand openly. Show your staff, volunteers, and board members how each aspect of your nonprofit should be communicated, and make sure the logo, design, and messaging are consistent across every online and offline platform.
With a little attention to detail, your nonprofit's brand will be more memorable, trustworthy, and meaningful!
Eleo Donor Management Software enables small shops to brand their online donation pages, using Eleo's web form creator. Contact us to schedule a demo and let us help you improve your nonprofit branding.