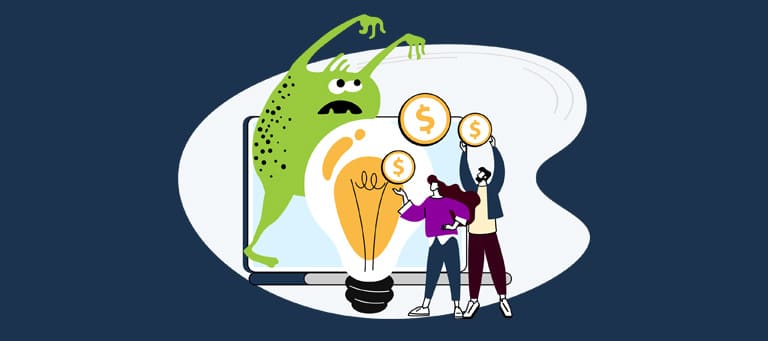 Facebook/Meta announced they are making changes to their Fundraising Tools that officially go into effect October 31st at 5PM PT. These changes stem from Facebook/Meta's new exclusive partnership with PayPal Giving Fund (PPGF) in collecting donations, and no longer supporting Meta Payments Inc. and Network for Good (newly renamed Bonterra).
In order for the thousands of organizations that fundraise on Meta to keep their fundraising tools, they have to complete the required steps before the October 31st deadline. With #GivingTuesday and end-of-year fundraising quickly approaching, this has thrown a big curveball for the nonprofit community.
While there were already drawbacks for nonprofits relying heavily on the Facebook/Meta fundraising tools, nonprofits are seeing that the switch to PPGF has come with additional pain points. There is a list of Changes to Meta's Fundraising Tools but the ones that stand out, and will affect nonprofits the greatest are:
The long wait time for nonprofits to receive their donations.
The cancellation of recurring donations.
Meta will no longer cover processing fees.
Meta/Facebook Fundraising Downside
One of the biggest disadvantages of fundraising on Meta is, and has always been, that nonprofits do not have access to donor information. The success of a nonprofit organization relies on sustained relationships with donors and the possibility of repeat donations. Because they do not have records of previous donations through Meta, nonprofits are severely handcuffed when they cannot create follow up campaigns based on previous donor information. Nonprofits who decided to avoid Meta for donations can still campaign on social media, but drive donors to an online donation form instead of a simple "click to donate." 
New Challenges for Nonprofits with Meta/Facebook's New Partner, Paypal Giving Fund
Probably the most frustrating aspect of this transition is that we are within sight of the end of the year, just 10 weeks away, which is the busiest time of year for nonprofits. Organizations are typically understaffed and already overwhelmed with end-of-year responsibilities, now there's the added stress of learning a new fundraising tool. The users that embark in the new PayPal Giving Fund (Meta/Facebook's new partner) are left with more questions:
How do I manage fundraising campaigns?

How do I receive funds? And how long does it take?

Without the integrations that were available before, how do I set up campaigns on Meta?

How do I set up a new payment processor? 

What are the new fees associated with donations through PayPal?
The Light at the End of the Social Fundraising Tunnel
Now is the time for nonprofits to think broader in their fundraising strategy and work with a CRM or fundraising platform that actually empowers a nonprofit in their own work. Rather than a business like Meta, that requires nonprofits to adapt to the way a business works, nonprofits should feel they are able to retain control of their own efforts. Instead of being left with questions, your nonprofit could experience solutions: 
Retain ownership of your donor information.

Communicate directly with donors to grow relationships, stimulate additional donations, volunteering, etc.

Offer recurring donations as an option for giving.

Offer the ability for donors to pay processing fees.

Receive donation funds immediately and directly in a nonprofit account.

Create both short-term and long-term campaigns.

Offer a variety of giving opportunities to donors.

Offer a variety of engagement opportunities to donors.

Design branded, customized donation pages on your own website.

Generate website-boosting SEO traffic to your own site rather than Meta. 
Nonprofits Choose Personalized Fundraising Platforms & One on One Support
Consider working with a company that is focused on nonprofit giving vs the goliath of Facebook and Paypal's universe. Companies like Eleo Donor Management and Fundraising CRM are here just for nonprofits, and we know how nonprofits work. With Eleo, you can create custom campaigns with their own donation management pages using your own branding, set up personalized confirmation emails, and use seamless donor database integration. During this hectic, forced transition, we have a live support team to personally help time-crunched and understaffed nonprofits get back to fundraising fast. It's highly unlikely someone from Meta or PPGF will answer the phone to guide nonprofits through this process. 
While this news comes at a terrible time for nonprofits reliant on social fundraising or Network for Good, the light at the end of the tunnel is that there are a variety of nonprofit fundraising platforms ready to help you finish the year with gusto. Give Eleo a call today to find out how we can turn this heartache into joy. We'll get you set up with a free demonstration!