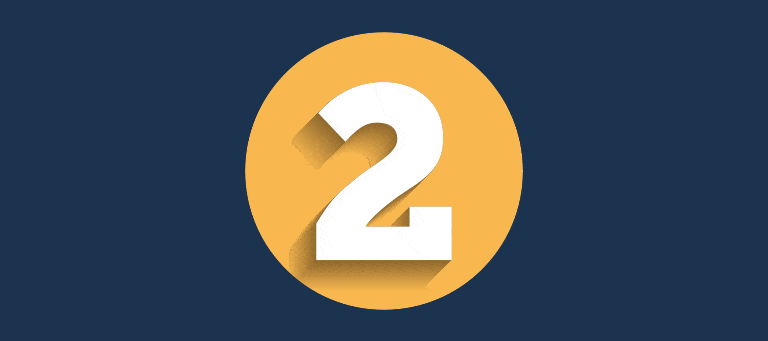 Most people will try something once. For example, you could be convinced to take a yoga class. At that point, you can say you did it, cross it off your list, and move on. However, if you return for a second class, yoga is far more likely to become a habit as you gain a greater appreciation for how yoga can improve your quality of life.
The same principle applies to donors. For example, your small nonprofit may receive a donation from someone supporting a runner in your 5K. The donor may be more interested in helping a friend with no intention of giving again.
But if they can be persuaded to donate again, research has shown that the likelihood of retaining that donor will double or even triple! At that point, their support shifts from a friend in a 5K to your organization and mission.
Timeliness plays a huge role in securing that all-important second gift. The window of opportunity is typically about 90 days. If you wait longer to follow up with a first-time donor, the odds of receiving another gift decrease.
However, year-end fundraising is a great opportunity to reconnect with first-time donors and show them how regular giving helps your small nonprofit make a bigger difference! Here are three keys to turning first-time donors into repeat donors as part of your small nonprofit's year-end fundraising strategy.
1) Customize the Ask
Many small nonprofits shy away from asking first-time donors for another gift. "Don't ask, don't get" as the old saying goes! This could be your best chance to secure a second gift and make giving to your nonprofit a habit. Of course, your appeal to a first-time donor is very different from regular donors who know your organization well.
Use the information in your donor database to create a customized email and message. Thank the donor. Show them you've been paying attention. Tell the story of what they gave, when they gave, for what purpose, and how their gift is making a difference. Show photos and videos of volunteers and staff who have witnessed that impact up close.
2) Create Urgency
Year-end fundraising is crunch time. Tell the story of how important this time of year is to your overall fundraising objectives and your nonprofit's mission. Give a specific deadline (date and time) for when the donation should be made so they don't procrastinate or forget to give!
3) Engage, Engage, Engage
Make your appeal interactive. Let donors choose how they want their gift to be used. Add a poll or survey to show you value their input and want them involved in your decision-making. Link to donation pages with videos and photos that show the impact of previous gifts. 
Each touchpoint builds a closer connection between your nonprofit and first-time donors and takes them one step closer to a second gift!
Can't Donate Again? Don't Give Up!
If a first-time donor is not willing or able to make a second donation before the end of the year, invite them to get involved! Invite them to events, share volunteering opportunities, provide information about programs, and ask them to follow your social media pages. The more involved they are, the more likely they'll be to give when they're ready!
If these recommendations sound somewhat familiar, it's because they're grounded in best practices, which we always stress. While you most definitely want to nail the fundamentals, make sure you go above and beyond to get that second gift!