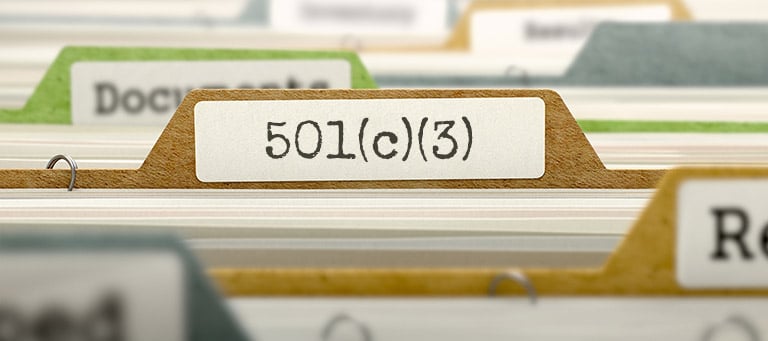 You filed your application for 501(c)(3) status with the IRS. The IRS reviewed your application and determined that your organization meets all the requirements for tax exemption.
Awesome! This is an important step as a startup nonprofit! But it's only the beginning.
There are boxes to check and tasks to complete in order to launch and operate a successful, sustainable nonprofit. Here is a simple checklist to follow on your way to making a difference!
Board of Directors
The IRS typically requires at least three members on a nonprofit board of trustees. While staff is responsible for day-to-day operations, the board provides governance and strategic oversight of the organization.
Keep in mind that board members are among your biggest advocates and ambassadors! They should understand your mission, vision, challenges, and objectives, and share their knowledge and passion with others.
Business Plan
Successful small nonprofits operate like successful small businesses, and every successful small business has a comprehensive business plan. Beyond your mission statement and standard operating procedures, your business plan lays out your purpose, who you serve, roles and responsibilities, goals and how to achieve them, timelines and milestones, action items, budget, and more.
Ultimately, your business plan provides the clarity and consistency required to make sound decisions, reduce confusion, and navigate change.
Strategic Plan
Although there is overlap with your business plan and strategic plan, they each serve their own purpose. Your startup nonprofit's strategic plan lays out how you'll support your mission and achieve your goals.
Your strategic plan will clearly explain the activities that will take you from point A to point B, the resources (money, people, skills, etc.) involved with those activities, and an analysis of all components of the strategic plan. Although your strategic plan will inevitably evolve over time, the first version will give you the direction you need right now as a startup nonprofit.
Program Development Pilot Test
You have your mission. You have that all-important 501(c)(3) tax-exempt status. Now it's time to develop and test a real-world program to support your startup nonprofit's purpose!
This does not have to be – and shouldn't be – a large, all-encompassing program. Start small! Test a small pilot program to get a sense of the process and see how it's received by the community. Consider partnering with other small nonprofits with missions that compliment yours to brainstorm ideas, share resources, and reach more people.
Technology Systems
What technology will your startup nonprofit need to function? Fortunately, most systems are cloud-based and don't require significant upfront costs. Instead, you pay a monthly fee for the tools, services, and programs you need.
You'll have to choose a donor management system like Eleo. You'll need accounting software like QuickBooks. You'll need case management software to efficiently track and manage your cases and clients.
You'll also need marketing and communications tools, like your website, social media pages, Constant Contact or MailChimp for email marketing, and video conferencing tools like Zoom, Teams, or Google Meet.
Fundraising
Establish a foundation for a fundraising plan that attracts donors. What is the profile of your ideal donor – the type of person, business, or foundation that is most likely to connect with your mission and donate?
Work with your board to create a list of people and entities that should be introduced to your nonprofit. Identify activities, events, community outreach, and communication strategies that would create opportunities to engage ideal donors. Of course, be sure to enter donor information and monitor fundraising activities through your donor management system!
What started as an idea for making a difference becomes a lot more real once you have that 501(c)(3) status. Although you may feel overwhelmed at first, stick with it! Get the behind-the-scenes work done so you can focus your time and energy on the work that stirs your passion and inspired you to start this journey in the first place!