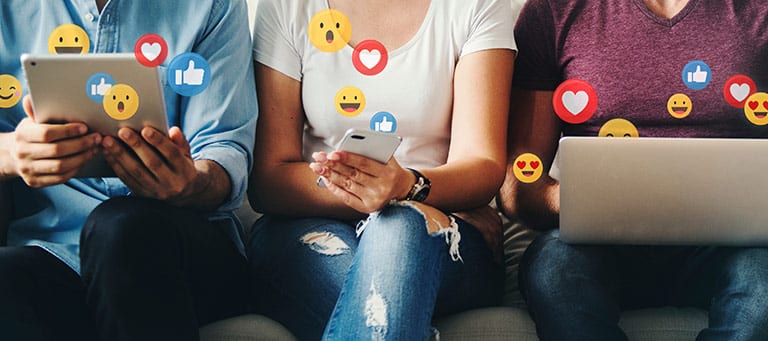 Remember the early days of social media? It didn't matter if you were part of a global corporation or a small, local nonprofit. Nobody knew what they were doing!
Since then, social media platforms have matured, creating growth opportunities for businesses and nonprofits. As of January 2022, 58.4 percent of the world's population use social media for an average of two hours and 27 minutes per day, thanks in part to a pandemic-driven surge in social media usage.
Here are the most common questions small nonprofits ask about social media with answers based on industry best practices!
When Are the Best Times to Post on Social Media in 2022?
Every social media platform is different and has its own benefits depending on your goals and audience. Also, there is no single magic formula that applies to every organization. 
Of course, every nonprofit needs to start somewhere. Why not follow the guidance of a study that analyzed more than 37 million social media posts from more than 30,000 organizations? Here is a rundown of the best times to post on social media in 2022, according to CoSchedule.
How Can Social Media Analytics Help My Small Nonprofit?
In addition to helping you determine which days and times are best for social media posts, social media analytics can tell you:
Who is seeing your content.

Who is engaging with your content.

What types of actions those people are taking.

What type of content brings the most engagement.

What hashtags are best for increasing the number of people you reach on social media.
Ongoing fine tuning is the key to social media success for small nonprofits, and analytics provide the data and insights to help you optimize and improve!
What Type of Content Should My Small Nonprofit Post on Social Media?
Variety is the spice of life! You risk boring your audience with the same content about the same topic over and over, so mix it up with video, images, links, text, GIFs, stories, polls, and more! 
For example, images are used most often by brands on social media, but they also generate the least engagement. That's no coincidence. Be predictable in terms of the value and quality of the content you provide, but be unpredictable with the formats used to deliver that content!
Should I Upload Videos Directly to Social Media Platforms or Link to YouTube?
Videos generate the highest click-thru rates on Facebook and it's not even close. Many businesses and nonprofits will post a link because they want to drive traffic to their YouTube page. The problem is that social media users would much rather watch your video and continue scrolling through their news feed without leaving the app.
When a video appears in someone's feed, it automatically plays. People don't even have to hit "play" to start watching, which draws them in and increases the chances that they'll engage. In fact, Facebook engagement for content without links is twice as high as content with links, so upload those videos directly to the social platform!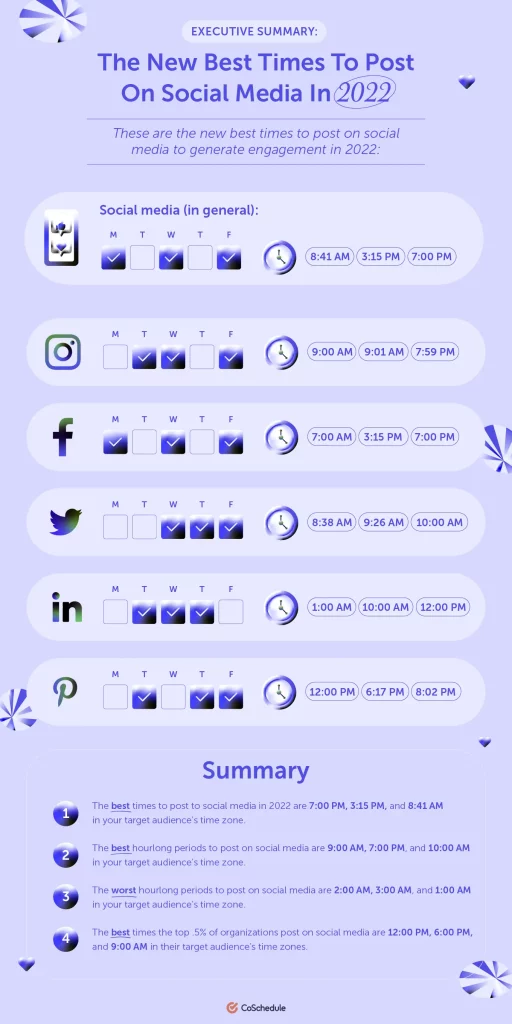 Do I Need to Respond to Every Direct Message and Comment?
Yes, and the faster the better! The world won't end if one DM or comment slips through the cracks, but it's a good idea to have a process in place for monitoring and responding to people who engage this way. 
For example, Facebook brand pages displays, on average, how quickly a brand responds to DMs. Short response times give people more confidence in your nonprofit!
If you have limited resources, see if you can set up an auto reply message that thanks the person for contacting you and tells them when they should expect a live response. 
How Often Should My Small Nonprofit Post on Social Media?
The answer is not "whenever I have time" or "whenever I find something interesting or entertaining to share."
Again, there's no magic formula that applies to every nonprofit, but researchers from HootSuite have provided a great starting point for how often you should post on the largest social media platforms.
Instagram: 3-7 times per week

Facebook: 1-2 times per day

Twitter: 1-5 per day

LinkedIn: 1-5 per day
We recommend using a content calendar like Google Calendar to organize and manage your social media posting strategy. Eleo's integration with Google Calendar allows you to sync Eleo's Task Manager with Google Calendar to stay on top of social media tasks!
Social media is no longer a "wild west" situation! Follow these best practices and take a strategic approach to social media management that engages your audience and supports your fundraising efforts!