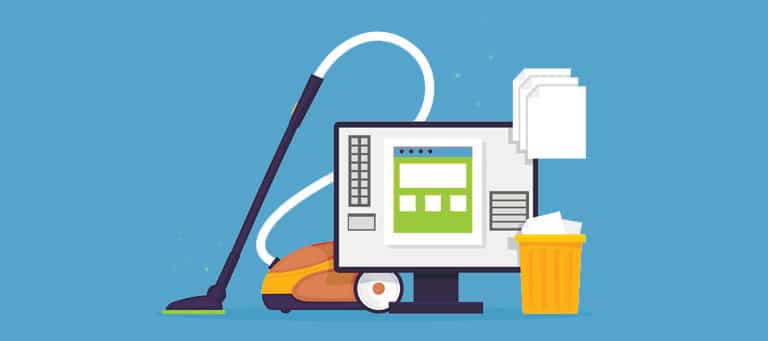 A messy database can create a lot of problems for a small nonprofit. When we say "messy", we're talking about inaccurate, incomplete and disorganized data, as well as records for contacts who have been disconnected from your organization for years.
A messy database translates to higher marketing costs, across the board. The price of your mailing platform, donor management system and other tools are often based on the number of contacts you store. If you're maintaining records for people who haven't engaged and will never engage, you're wasting money and staff hours. Response rates drop and donor retention suffers, creating a deceptively poor image for your organization.
Most importantly, a messy database makes it more difficult to communicate with fully engaged donors who are most important to your nonprofit. The longer it takes to communicate with donors, the greater the risk of losing their support.
A clean, organized database with accurate, robust contact information allows you to operate more efficiently, save money, and build stronger relationships with your most loyal supporters. Here are five tips to help small shops get from "messy" to "clean".
1) Define and Remove Inactive Contacts
When is a contact considered "inactive"? Does that mean they haven't engaged with your nonprofit in two years? Three years? Define "inactive" and apply that definition consistently. When contacts are labeled "inactive", they should be removed from your database. Of course, it's important to update your database to account for deceased donors as well.
2) Tag and Prune Your Contact List
About 80 percent of fundraising dollars come from 20 percent of donors. Some researchers estimate those figures to be more like 90/10. The pruning process should focus on the 80-90 percent of contacts who are responsible for a small percentage of donations.
Tag these contacts based on their involvement – board members, major donors, repeat donors, event sponsors, volunteers, etc. Those who don't fit into any of your categories, typically those who are inactive, should be deleted or moved to a backup database. Also, look for junk contacts that may have entered a fake email address instead of their real email.
3) Merge Duplicate Contacts
Having duplicate records doesn't just cost you time and money. It can annoy donors who receive the same emails and mailings more than once. Duplicate contacts are common when you're working from disparate systems. Make it a point to run reports to identify duplicates, verify the data, and merge those records at least once a year.
4) Deactivate Terminated Users
Nonprofit turnover can be high and difficult to manage, but failing to eliminate database users who are no longer with your organization can lead to unnecessary errors, costs, complexity and security risks. Make sure you have a process in place for removing users who should no longer have access to your database.
5) Standardize Data Values
When the same data is entered differently (Grant Letter of Intent vs Grant LOI, for example), it can create unnecessary confusion and make it more difficult to run reports. Update data values to ensure uniformity and then begin entering new data according to your standards. It can be helpful to have a database that keeps these 'best practices' internally. On Eleo's customizable 'Help Screens,' every user on your database will know your 'Standards' at the click of a button!
If your messy database is in need of a spring cleaning or you're still using multiple Excel spreadsheets for donor management, now is the perfect time to migrate your data into Eleo Donor Management Software. The Eleo team will even help you import your contacts and scrub your list. Contact us to schedule a free demo today.