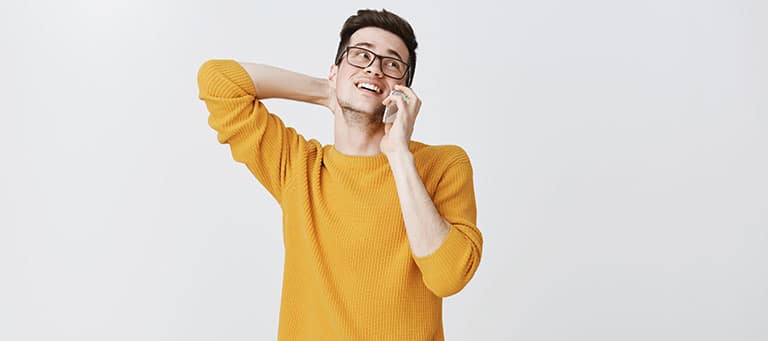 According to a recent article from philanthropy and fundraising expert Gail Perry, we could very well be in the middle of a golden age of major gift fundraising.
In a bad economy, people want to hold onto the money they have, but in a good economy, generosity feels safe. Today's economy is historically strong, which means more people are creating wealth and feeling confident enough in their own financial security to give larger gifts.
Unfortunately, most small shops aren't taking the right approach to major gift fundraising. In many cases, small nonprofits aren't even asking for major gifts. This is typically due to a lack of confidence, a lack of ideas that are worthy of a major gift, or simply underestimating a donor's financial situation and willingness to give.
Here are three ways small shops can improve their major gifts fundraising strategy and secure donations that are truly transformational.
Focus on the Donor, Not Your Organization
Small shops are notorious for making fundraising about themselves. They focus on what the nonprofit needs instead of the difference the donor wants to make.
Donor-focused fundraising prioritizes the passions and interests of the donor, not the needs of the nonprofit. Tell your story in a way that involves the donor and draws them in. That's how you earn their trust and support. When you hone in on what matters most to the donor, you'll be more likely to make the emotional connection that leads to a major gift.
Bring Big Ideas to Big Donors
There are plenty of donors who are willing and able to give major gifts, but most small shops aren't presenting the kinds of big ideas that inspire these donors to give. Instead, nonprofits tend to do what they've always done. They deal with what's familiar, safe and easy.
Unfortunately, "familiar, safe and easy" won't get donors to perk up, lean in, listen, and give big.
Small shops need to think bigger picture. Be innovative. Get creative. Try something new. Don't settle for minor changes and tweaks to the same fundraiser you've been doing for 20 years. Do something transformational. Big donors get excited about big ideas. Big ideas tell big donors that you believe in the success of your campaign. Give these big donors the opportunity to make big changes.
Build the Relationship Instead of Chasing Quick Dollars
Question 1: Would you ask someone for a major gift right after you were introduced?
Before you seek a major gift, you have to cultivate the relationship. Educate the prospective donor about what you do, who you help and how. Discuss specific programs that are important to them. Invite them to events. Introduce them to board members and staff.
This is an important part of donor management. When you continuously enter information into your donor management software, you gain insights into what's relevant to donors. You can generate reports that enable you to identify committed, long-term donors who have incrementally increased their gifts. These are potential major gift donors.
Once you've built real relationships and mined your donor data, you'll know when to ask for a major gift, and you'll know how much to ask for.
Question 2: If someone gave a major gift today, would you turn around and ask for another major gift the next month?
Now it's time for stewardship. Thank the donor. Communicate the impact of their gift. Show how they've made a difference. Recognize their support in a way that fits their personality.
Their giving and all of your interactions should be recorded, tracked and managed in your donor management software to ensure you have a history of donor involvement. This allows you to maintain the donor relationship, even as inevitable staff turnover occurs.
Then you'll know the right time for your next ask.
It can be tempting to jump the gun when you're looking to hit short-term monetary goals. But long-term relationships with major gift donors are far more important that quick dollars. Always.
There's no reason why small shops shouldn't ask for major gifts. Just make sure you're taking the right approach, bringing innovative ideas to the table, and making the donor relationship your top priority.