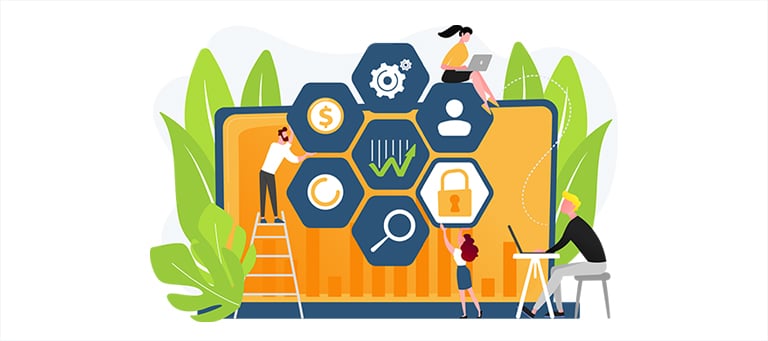 On the surface, Excel seems like a great tool for donor management, especially for small, cash-strapped nonprofits. You know how to use the basic features. It's great for managing money. And, it's a major step up from the binders and sticky notes you were using a few years ago! So why do small nonprofits need donor management software?
Here's the problem with using Excel as a donor database – A spreadsheet is not donor management software. A spreadsheet is for storing and organizing points of data. Donor management software is for building and maintaining detailed constituent relationships and improving your fundraising strategies.
What Is Donor Management Software?
Donor management software goes beyond simple data storage. It provides a platform to manage each intimate detail about your donor. It paints the who, what, why and when of every fundraising strategy. And, it allows for cultivating long running, heartfelt donor relationships. What's more – Unlike Excel spreadsheets, donor management software is designed specifically for the nonprofit community. Essentially, it's a nonprofit customer relationship management (CRM) system.
For example, Eleo Donor Management Software can be your historical record of giving, communications and engagement hub, event management tool, calendar, reporting platform, and more – all rolled into one. Eleo is also cloud-based, meaning you can access your donor management software from virtually anywhere.
Your Donor Management System Allows You to…
We could go on and on, but you get the picture. These features and capabilities translate to deeper connections between your nonprofit and your donors. You can fundraise more effectively and operate more efficiently.
Most importantly, your nonprofit will make a bigger difference in this world. You can do more of the work you're passionate about and allocate more resources to those in need.
Time to Replace Those Spreadsheets
Excel is a very useful tool. It's just not the same as donor management software. Eleo Donor Management Software is incredibly attuned to your organization, because it was developed with small nonprofits in mind. You get a robust donor platform, plus included live support, and minus the huge price tag.
Ready to make the leap to Eleo Donor Management Software? Schedule a free demo!