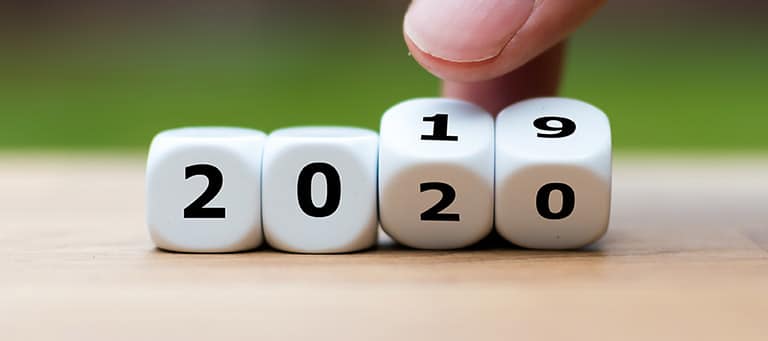 With nearly one-third of annual donations received in December, year-end giving for small nonprofits is the equivalent of holiday sales for toy retailers. It's that important.
In the mad dash to gear up for Giving Tuesday and plan the year-end appeal, small shops can easily lose sight of what they hope to accomplish with their end-of-year appeal. Without the right focus and clarity, there's a higher risk of resources being wasted and goals being missed.
The best thing you can do to kick off year-end appeal planning is – take a deep breath. Relax, regroup, and refocus. Go back to the basics. Identify the purpose of your year-end appeal and remind your team so everyone is focused on the same goals.
If your nonprofit is like most small shops, the purpose of the year-end appeal involves the following:
Grab the attention of donors who have not yet given this year.
Meet the growing needs of the people and communities you serve.
Take your fundraising over the finish line and hit your annual target.
The key to achieving these goals is to craft a message that touches your donors in a personal way. Leave no doubt about why their support is important, how their gifts support your mission, and what you need from them to make your year-end fundraising a success.
Here are three things your year-end appeal needs to do to win the hearts and minds of your donors and motivate them to give.
1) Focus on the Donor
If one of your goals is to grab the attention of donors who have not yet given this year, make the message about the donor, not your nonprofit. Focus on "you", not "we". Personalize the appeal by acknowledging the donor for their past support and their role in your organization. Offer your sincere thanks.
Maybe they show up to events or spread the word about your mission on social media. Recognize those efforts and explain what their donation would mean for your nonprofit. Maybe the donor or a family member has benefited directly from the work you do. Encourage them to pay it forward so others may benefit!
2) Tell Stories that Show Real-World Impact
This isn't just about the history of how your nonprofit's work has changed lives. This is about discussing what's happening right now and the problems you're trying to solve. The outcomes of these stories could very well be determined by the success of your year-end fundraising. Encourage donors to write their own chapter. Storytelling is about current and future impact, not just the past.
3) Share the Financial Need and Ask for a Specific Donation
If donors haven't given yet this year, they probably won't remember their last donation, which means they might be unsure about how much to give now. Use your donor management software to give them a friendly reminder and suggest appropriate gift amounts that are higher than last year but not too aggressive. Quantify their gift in terms of services provided, people helped, and change enabled.
Finally, make sure your "ask" includes clear instructions for what to do next. Tell the donor how to donate online and by mail. Instead of assuming these steps are obvious, leave nothing to chance and make the process as easy as possible.
Year-end fundraising is upon us! Developing your appeal message with these tips in mind can help your nonprofit re-engage lapsed donors, reach your goals, and do more for the people and communities that depend on you. To learn how Eleo online donor management software can support your year-end fundraising, schedule a demo.