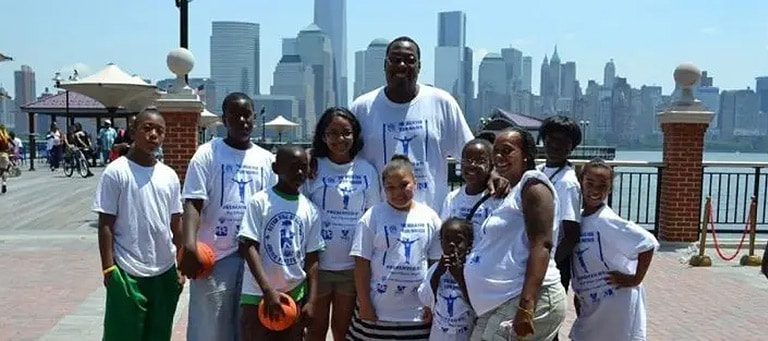 Excel spreadsheets. Lots of Excel spreadsheets.
For Team Walker, there were different spreadsheets for each event, campaign, task and more. Everything was excessively time-consuming and noticeably manual. Determining where to input any data proved to be extremely difficult. It started to weigh on the organization as a whole.
"We wasted a lot of time organizing our data from multiple Excel spreadsheets," said Gabe Fiore, Director of Marketing and Communications at Team Walker of Jersey City, NJ. Team Walker's mission is to improve the quality of life for local children through academic and recreation programs that empower their minds, bodies and souls. "Spreadsheets were very large and difficult to read. Even adding gifts was time-consuming because one error with formatting would mess up everything."
Gabe knew there was a better approach. It was time to make the switch from excel.
While researching best ways to revitalize their organizational strategy, he discovered a number of donor management softwares. After investigating, a front runner emerged. Gabe chose Eleo for Team Walker. He explained that it was the most user-friendly solution and offered more robust features at a very affordable price.
"I didn't have much experience with CRM (customer relationship management) systems, but Eleo was very easy to use," Gabe said. "They walked me through trainings, asked about our needs as an organization, and explained how we could use different features."
The first step to getting started was to track down and clean up old data, from multiple sources. Because their donor information wasn't centrally stored, Team Walker had to have many conversations with their partners, accountants and team members. This was an arduous process that began before Gabe even met Eleo.
"I uploaded the data myself," Gabe said. "I called Eleo many times during this process and they were super helpful. I know all their first names at this point. They're more than gracious and always take the time to answer my questions."
Gabe made the decision to use Eleo Donor Management on the first day of August and had everything up and running, including event registration for Team Walker's annual gala, by the middle of that same month. The process was quick.
Eleo's customizable web forms are especially valuable to Gabe and his team. Previously, Team Walker used a third-party website for registration forms. This meant having different websites for different events, different donation pages for different campaigns, and no continuity from year to year. Creating web forms for each event, campaign or donation in Eleo simplifies the process of registering online. Additionally, the forms allow Team Walker to manage all events and campaigns under their own domain and subsequently enter the gifts into your database, automatically. There was a brief learning curve, but Gabe can now create a web form in a quick 10-20 minutes.
"Eleo web forms tie directly into events and gifts," Gabe said. "This makes it easier to track donors and gifts while communicating and cultivating relationships with our donors."
Team Walker experienced significant growth in donations across the board in 2019. For example, gifts for the Evening Dreams Gala increased 60 percent, gifts for the Walk for Team Walker were up 25 percent, and donations to the annual fund were the highest to date.
"We can't necessarily say that Eleo is entirely responsible for this growth, but Eleo has definitely enabled us get more organized, operate more efficiently, and build stronger donor relationships," Gabe said. "We're excited about the difference we've seen in just six months. For a small nonprofit like Team Walker, having access to such powerful tools is just incredible."
Meet Gabe and explore Team Walker at www.teamwalker.org!