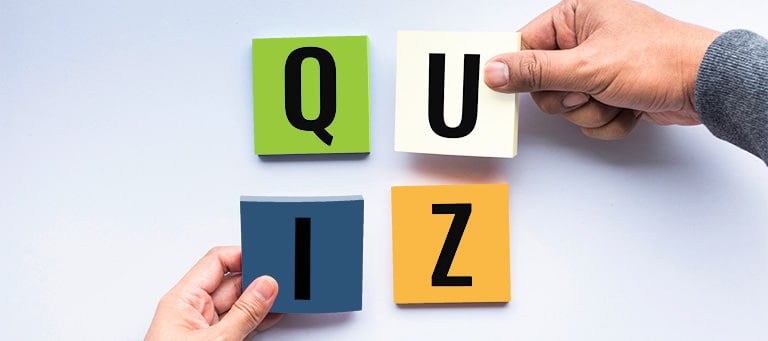 Given the fact that the coronavirus will likely be with us in some capacity throughout 2021, how should small nonprofits go about developing a fundraising strategy? Do you tear up the old guidelines and start over from scratch?
Actually, we suggest the opposite. When dealing with unprecedented challenges during uncertain times, the fundamentals of fundraising are critically important. You should adapt and pivot as needed, but the decision-making process should always be driven by sound fundraising principles and best practices.
Take Eleo's Self-Assessment Quiz – 12 simple questions with "yes" or "no" answers – to make sure you're on the right track as you head into 2021!
1. Do You Have a Documented Fundraising Plan?
LEARN MORE
2. Is Your Mission Still Relevant?
LEARN MORE
Organizations in the corporate and nonprofit sectors always perform better when their plans are in writing. Your fundraising plan should lay out fundraising activities, roles and responsibilities, event and meeting schedules, policies and procedures, budgets, and more. Be sure to explore options for federal and state COVID-19 funding as part of your strategy.
3. Do You Use Donor Management Software?
LEARN MORE
4. Is Your Donation Page Clearly Visible on Your Website?
LEARN MORE
5. Are You Thanking Your Donors in a Timely Manner?
LEARN MORE
6. Have You Organized Virtual Fundraising Events?
LEARN MORE
7. Does Your Nonprofit Engage Donors at Least a Few Times a Year?
LEARN MORE
8. Do You Give Top Donors the VIP Treatment They Deserve?
LEARN MORE
9. Do You Keep the Door Open for All Potential Donors to Give?
LEARN MORE
If you've ever decided to not reach out to a prospect based on the assumption that they don't have the means to donate, you could be leaving gifts on the table. Anyone should be able to give to your nonprofit, no matter their income level. Let them decide whether they're capable of giving instead of shutting the door before they've had the chance.
10. Are You Tracking Donor Retention?
LEARN MORE
11. Do You Have A Monthly Giving Program?
LEARN MORE
12. Do 100 Percent of Your Board Members Give?
LEARN MORE
---
How'd You Do?
If you answered "yes" to nine or more questions, congratulations! You're on course for successful fundraising in 2021!
If you answered "yes" to eight or fewer questions, you can still hit your goals! Check out the links throughout this article for additional resources, created specifically for small nonprofits. You've got this!